My recent favorite things are Pepperoni Lean Pockets! & ... actually slim fast does not taste gross, it is a little grainy and a bit thick, but it's like a darker version of milk chocolate ha. And it really doesn't leave you hungry. But I only drank one, so yeah.
Anyway, fried icecream ya ;0.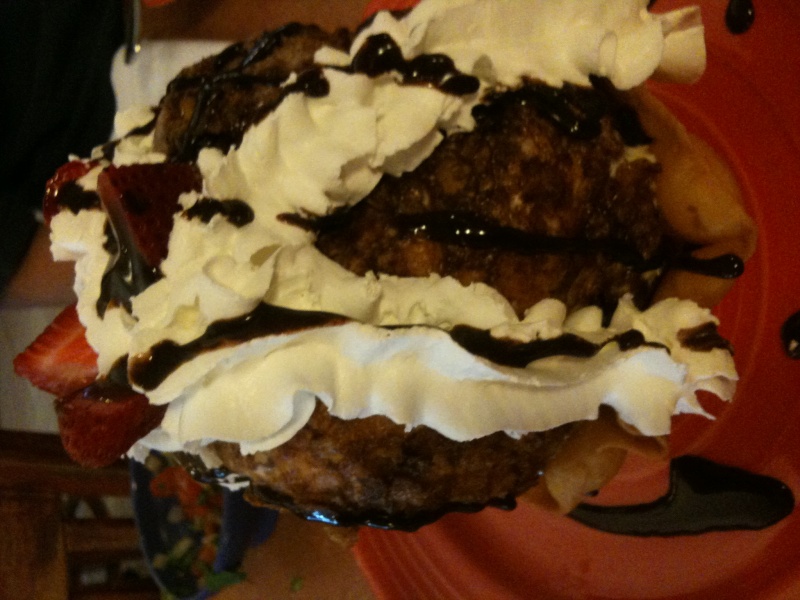 Okay so we decided that this is just like a hunk of icecream like cut out of a carton. And the outside is like granola or something .. granola and cinnamon on the outside. It was good!!
This is my typical Japanese resturaunt order. I'm not going to correct my improper resturant spelling because yeah ..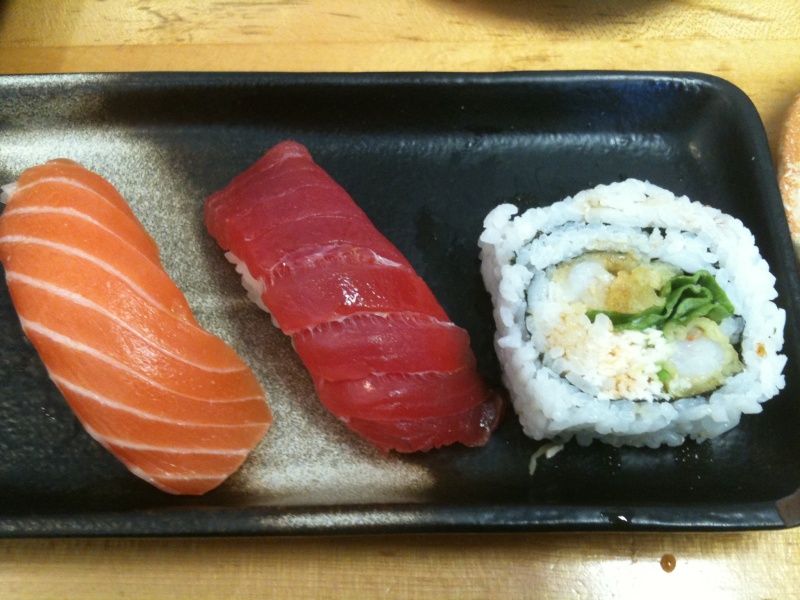 maguro & sake nigiri !!
And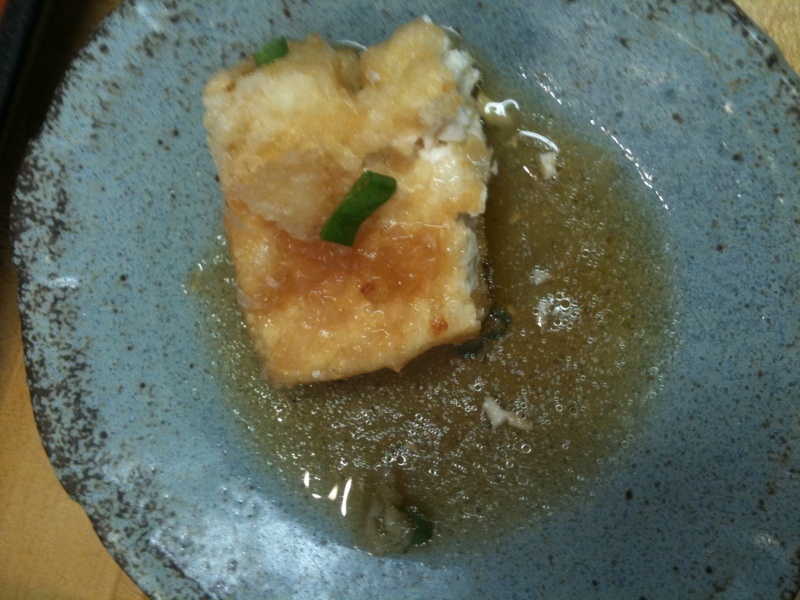 agedashi tofu if I'm really hungry, though really I can't eat it all alone.
and my mom ordered this, but it's pretty good. If you want to be healthy like I AM TRYING TO BE. I cut up some english cucumbers at a slant, and am soaking them in some rice vinegar with a couple spoons of normal sugar, some soysauce, and a little salt. ya.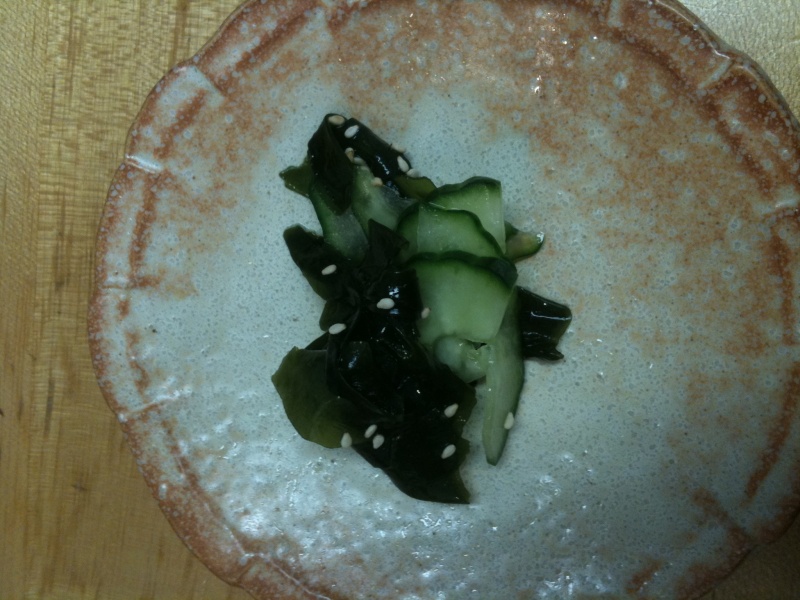 AND finally, how many times can you see this plate of enchiladas. I don't know what it is, I never used to order enchiladas and now it's all i can order. :/. My tastes are changing as I am becoming an oldie.