So I'm sort of a plain type of person when it comes to food, but yeah this place was pretty ... interesting/good. I actually only really liked a few things, but the drinks were supertastic.
I've been trying to recreate the lemon-mint soda drinks.
So far I tried make a mint simply syrup, by boiling 1 cup sugar 1 cup water, and adding the crushed mint so it releases the flavor.
I put this syrup like a couple of spoons, with fresh squeezed lemon, and diet 7-up. I think the restaurant uses flavorless carbonated water
though

anyway ...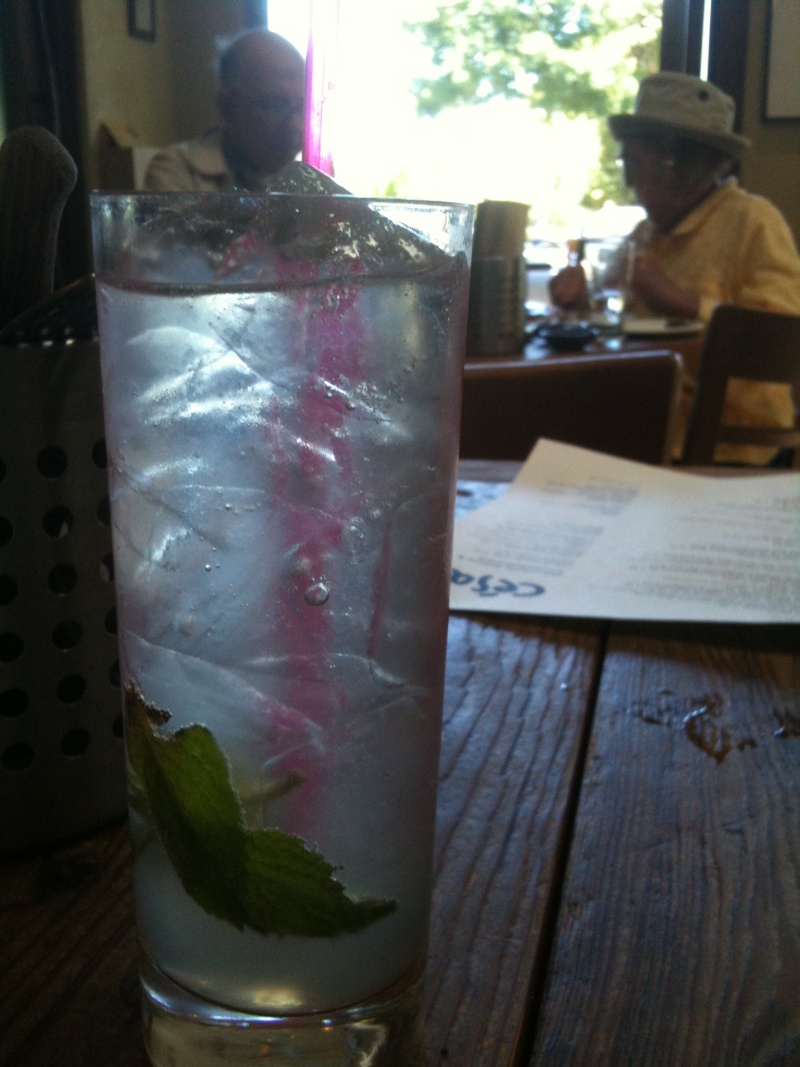 this is suposedly to die for, it was sugared strawberries with a rose whip cream, the rose cream is supposed to make the strawberries super yummy,
but to be honest, it sort of reminded me of potpurri ... but yeah. if you find some rose extract to add to cream you can try for yourself.
a simple enough dessert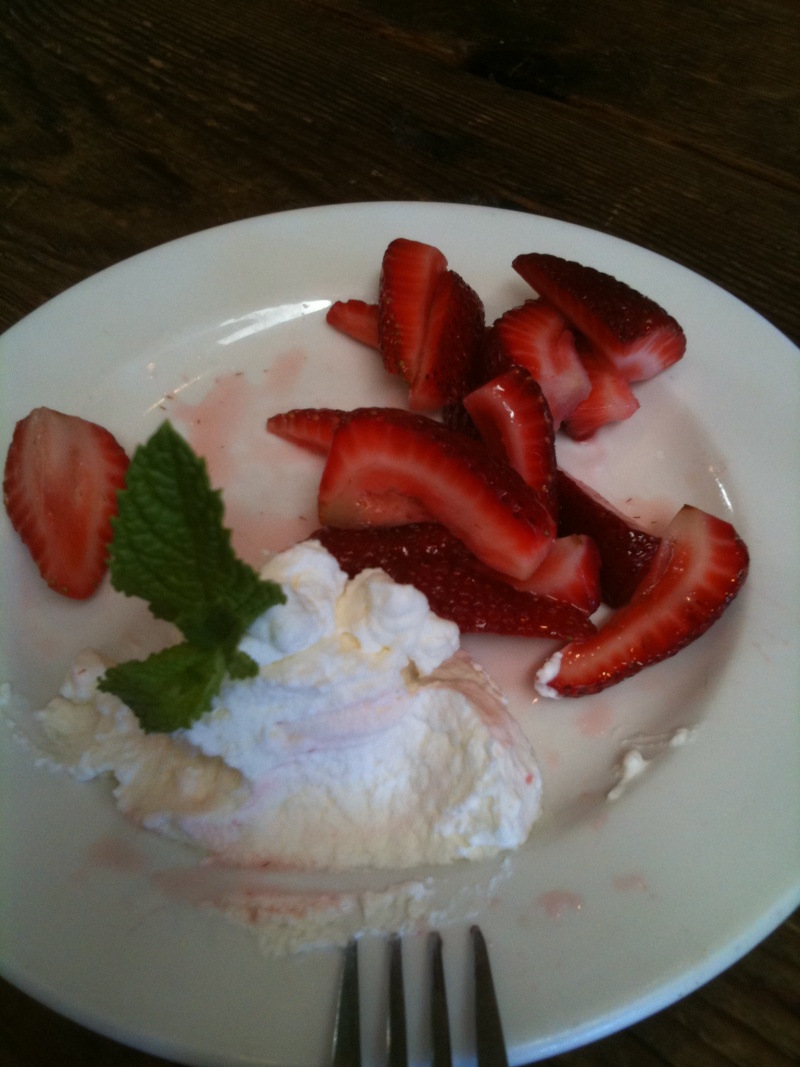 okay, this is like vermicilli noodles, with black ink from squids, with an assortment of seafood. It was better than I expected
but to be honest the ink still sort of .. ehh ehh .. because i associate it with something squids do when they want to run away ...
but yeah, the calamari pieces were good, i'm not really a seafood person.

okay ha, i don't like anchovies or avacados ... and i have no idea what the sauce is .. but theyre not normal anchovies ...
it's ... ha. ok.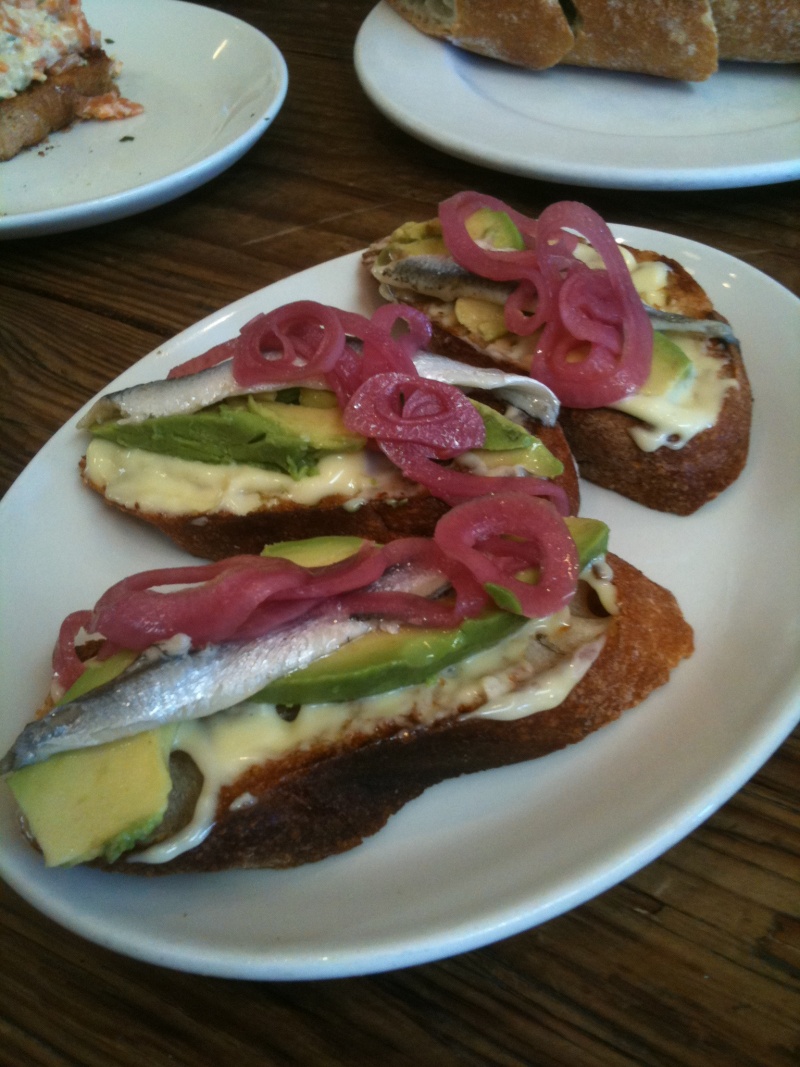 SADLY this wasn't as good as I wanted, its smoked salmon with carrots ... all i could taste was carrots but it was okay. ha.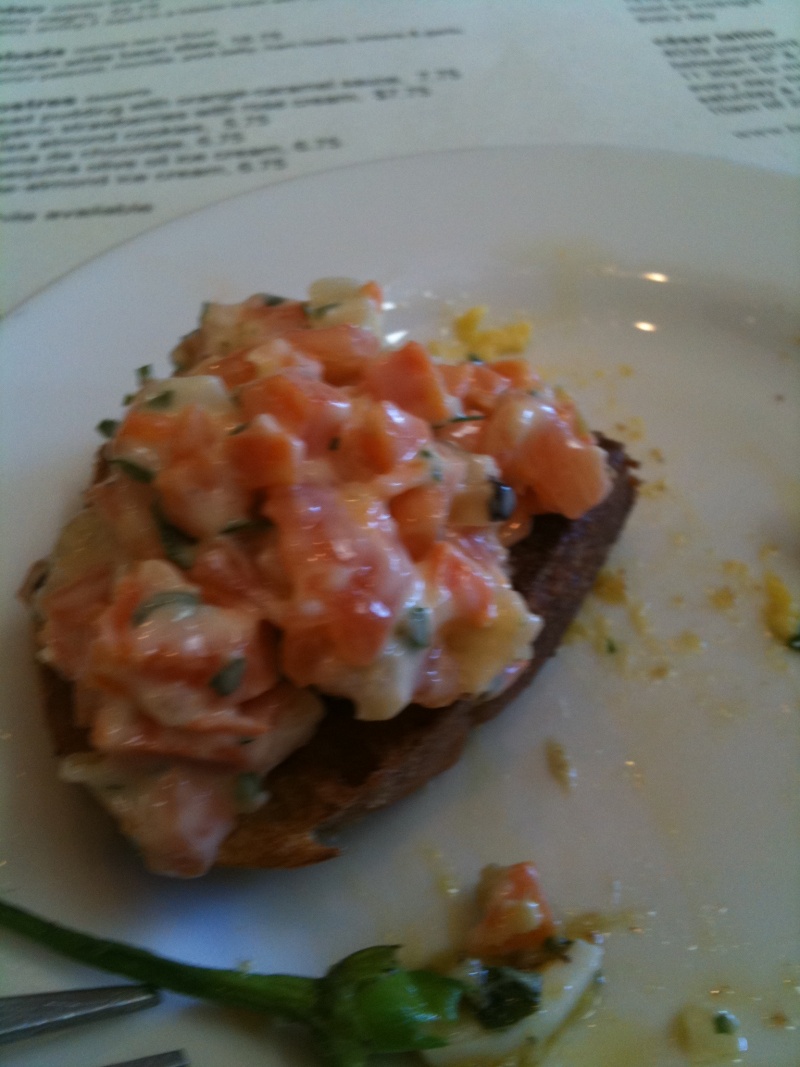 Okay this was actually really good. it was like tuna with boiled eggs which were sliced and had this oil sauce on it, with some leafy green thing.
it was actually pretty good and I'll probably get some baguettes and boil some eggs now and upgrade my tuna sandwiches.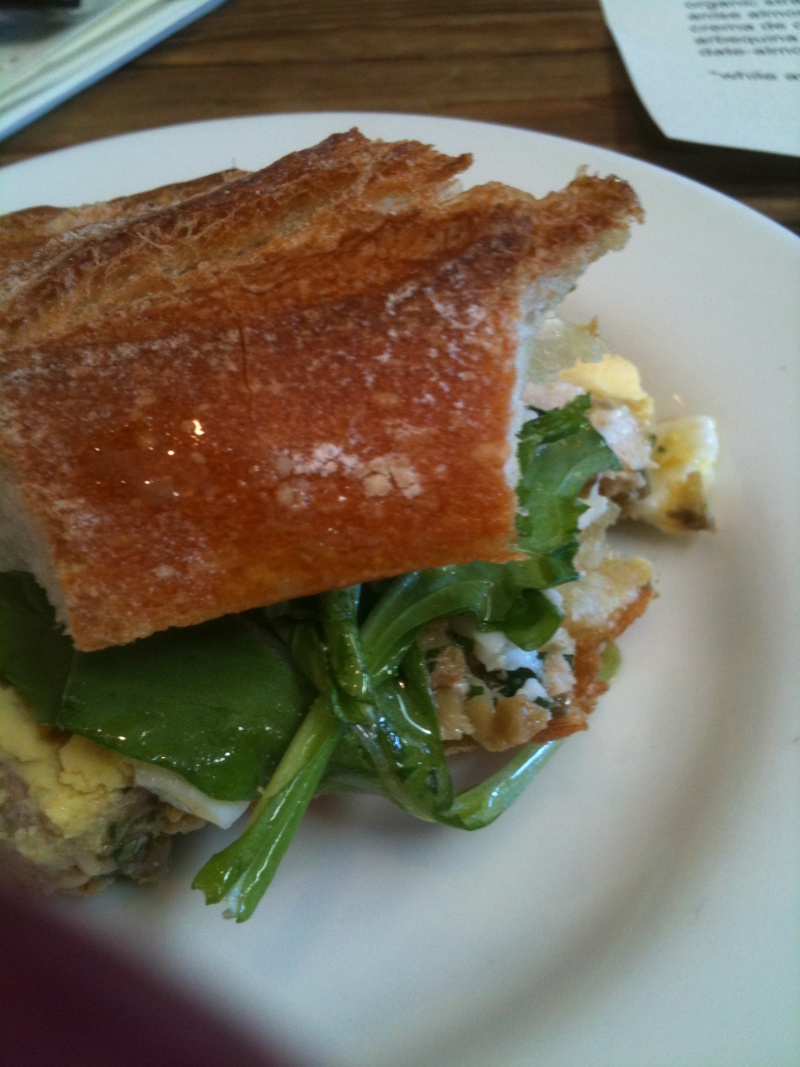 These peppers were my favorite, they were just cooked in oil and sprinkled wtih big thin flakes of salt. And the potatoes had this sweet tomato sauce on them,
which was actually realllly good.
We actually bought some of the peppers and I made a trip to Target's gardening aisle and bought some dirt and pots, and plan to grow some from the seeds.
i also got some basil, cilantro and tomatoes .. so i'll see if anything grows. My other stuff sort of died .. i think they drowned ... and weeds sort of somehow sprouted
even though its on the balcony ... even an acorn landed in one and a small tree was growing ...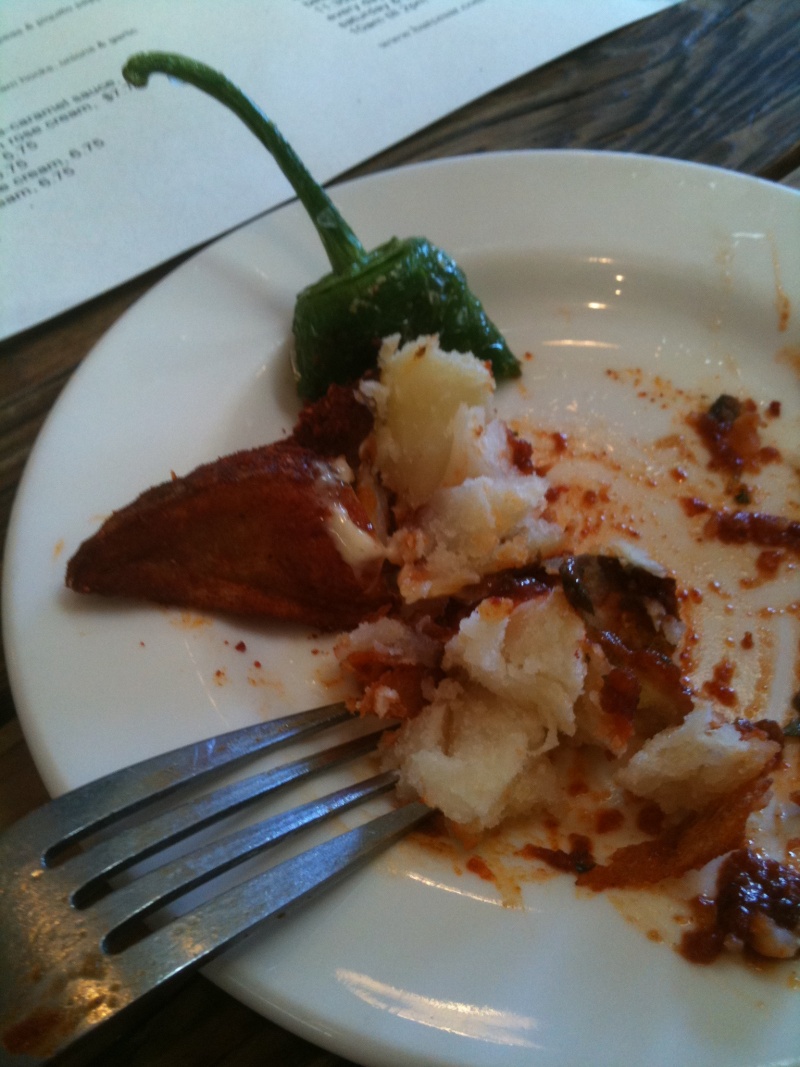 anyway ... if anyone else wants to start some side blog .. i would love to lurk around forums and read about anything you want to write about.