Actually after looking at all the food I eat, maybe I should be happy I'm not fatter? ha.
The thing I liked about this yogurt was how sour the yogurt was. Well ha, that is .. just not sweet.
So it went really well with the honey they drizzle on top. Except the bananas were so hard
I like mine more mushy.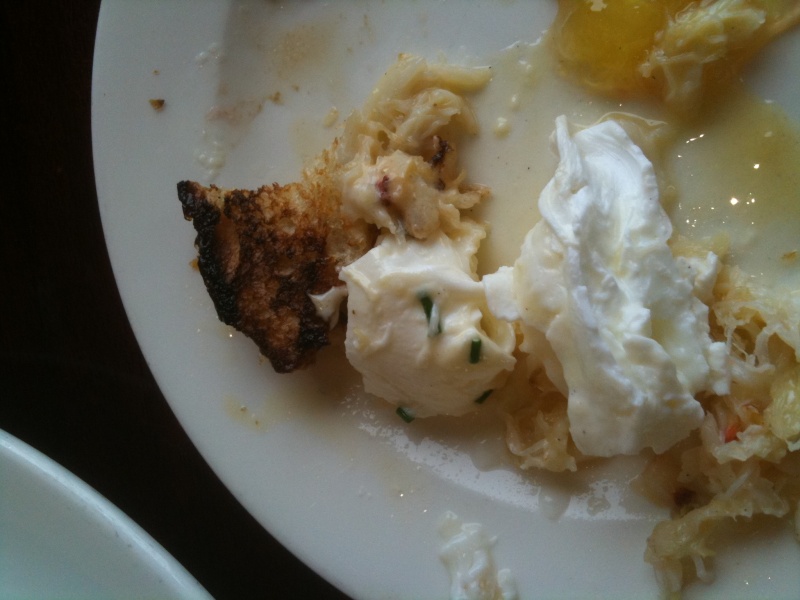 This is eggs sanfrancisco from Cliff House in SF. It's pretty good
I didn't order it myself, but you can actually make it at home and
it's pretty good at home too. A baguette with some crab which has been cooked in
what is that butter that you melt then skim the foam off the top anyway, clarified butter?
And put a poached egg on top with a what is it called ... hollandaise? Or it is the other
anyway - ha. It tastes good cause theres so much butter and cream!!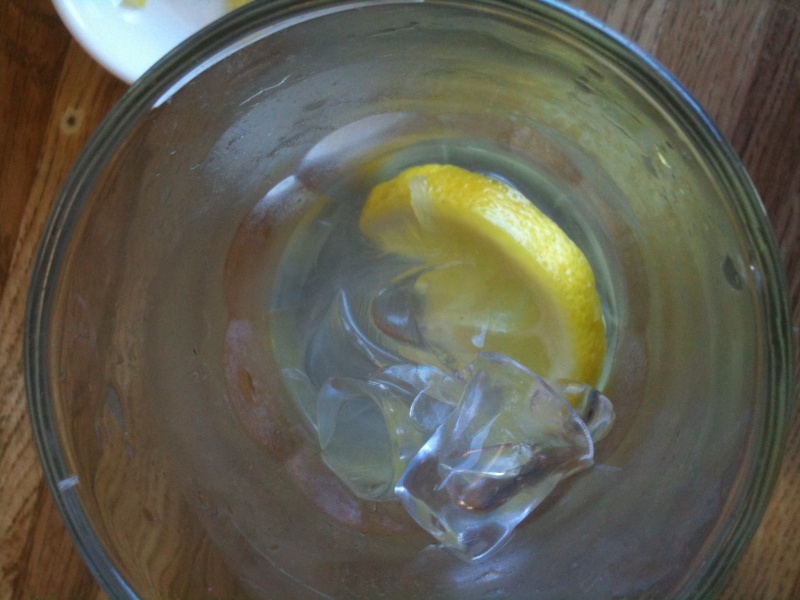 This is my anti diet coke! I am just putting lemons into my water and a pack of sugar ... maybe I'll get to plain water someday,
highly doubtful.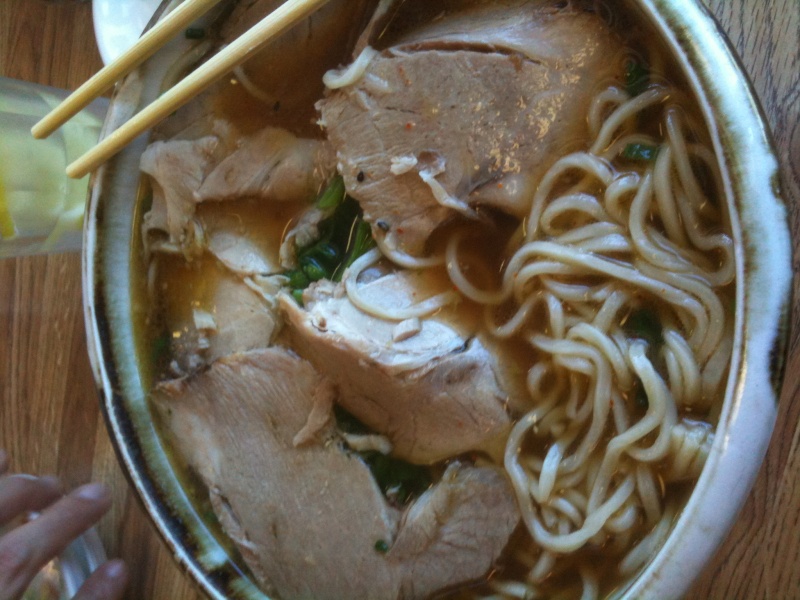 This is ramen from a shop in Japantown, it's not from the place Umi recommends, but it is still good.
I like the bamboo shoots the best, though the rest was so so.
Mine at home is just as good.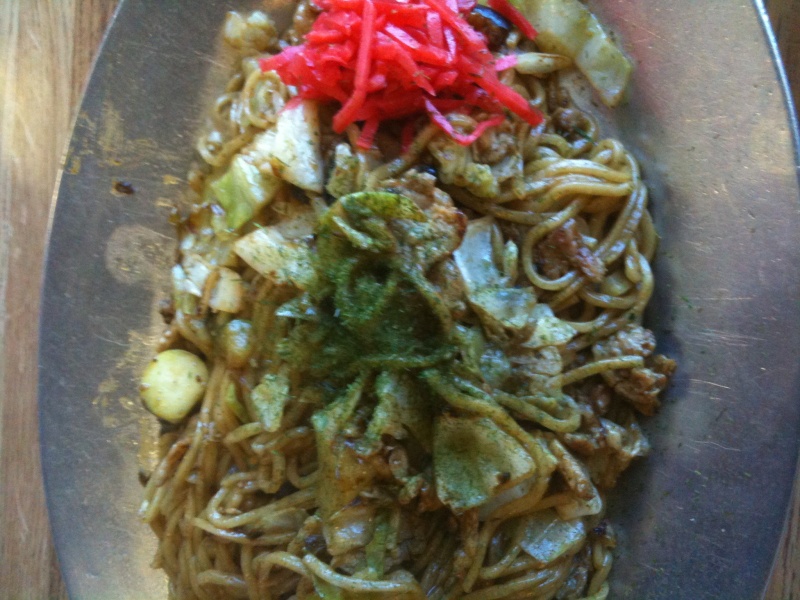 yakisoba! The Japanese Drama, Midnight Restaurant ... shinya shokudo? lol i'm not even going to recheck the spelling.
they're really short episodes, really good drama.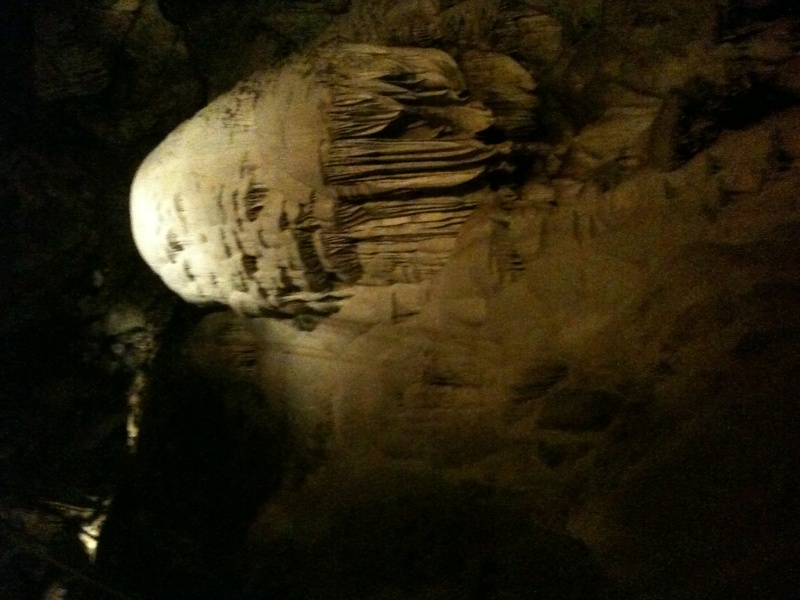 Stalactite!! Wow I've been spelling it stalagtite lol, its stalagmite and stalactite .... anyway.
Moaning Caverns, Sonora - ... too many stairs to reach the bottom ...
and super cramped don't visit if you have claustrophobia
I don't know but I personally don't like the top of cornbread.
It's good but corn bread isn't a necessity.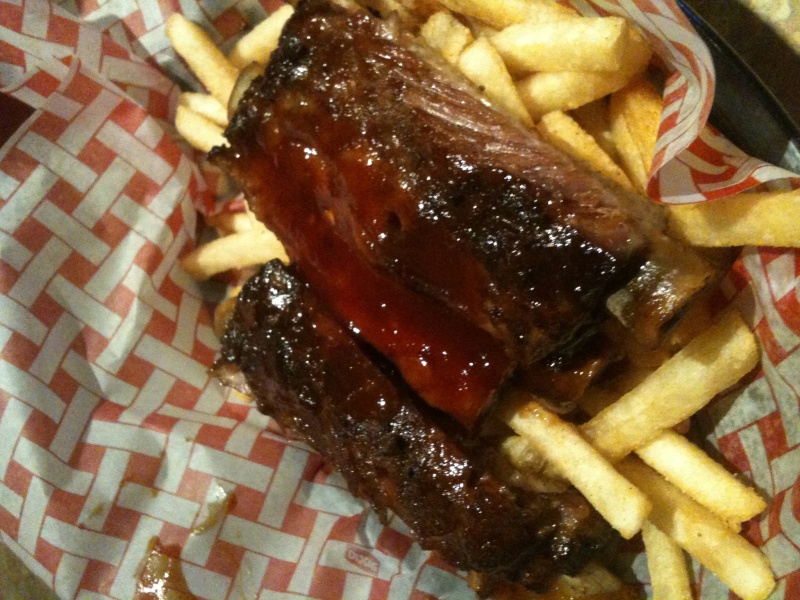 Not mine! I had a salad though to be honest at casinos the salads are just as bad as anything else.
I think I had more chicken to lettuce ratio.
They were cold on the inside wth.
I am going to try and make my own churros soon! So maybe I will post a food blog entry about it!
I made doughnuts - same family right.
A good Chinese restaurant in my opinion. Daimo in El Cerrito area, by this asian mall Pacific East Mall.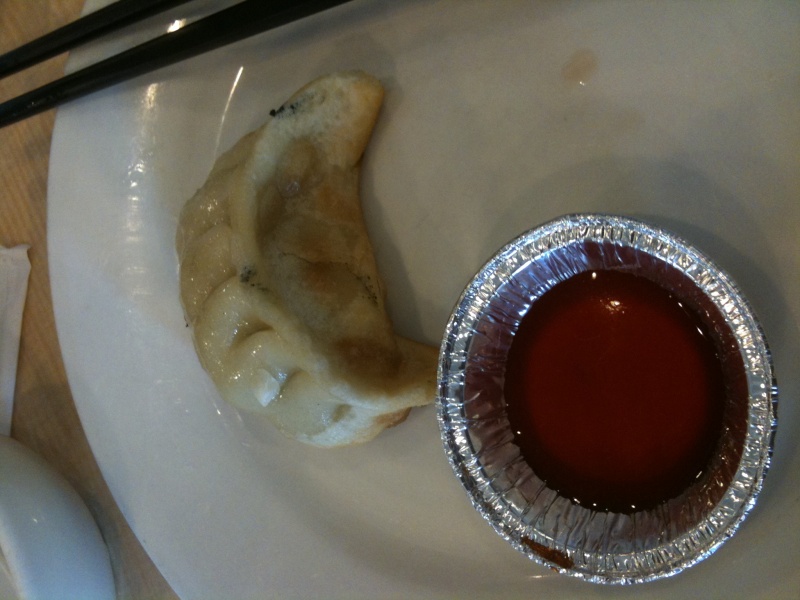 But don't order this gilza ... not very good.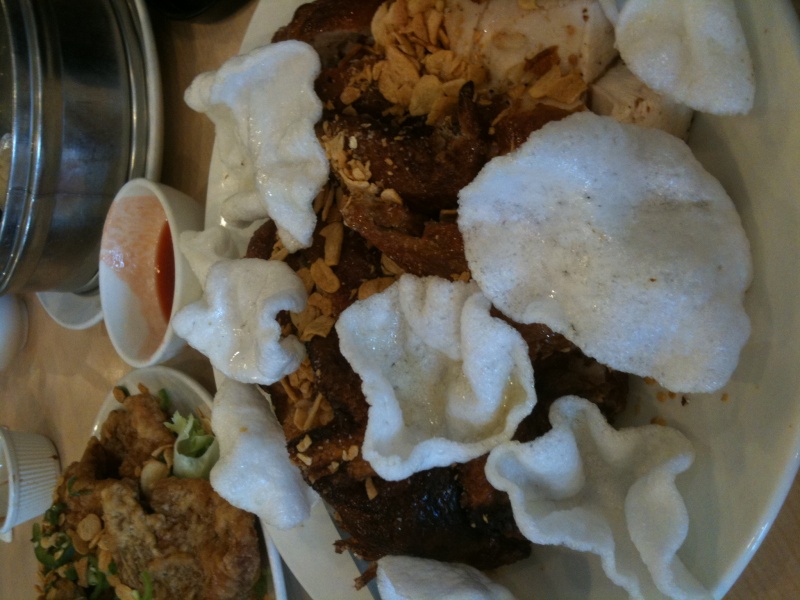 this chicken is okay, but I didn't get any dipping sauce, like this thin water consistency dipping sauce normally comes with it 'grr

Pork spareribs ... best thing at this place! I love the peppers and garlic.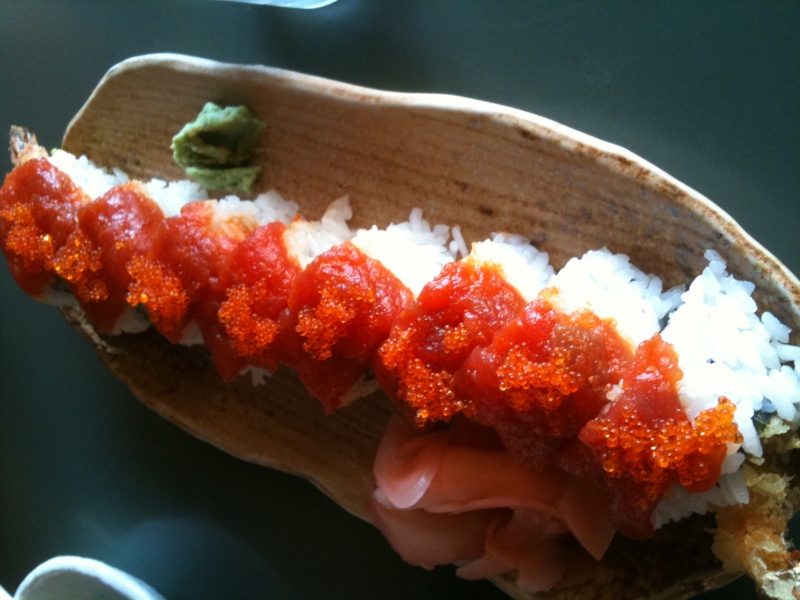 MMM ... flamingo roll. I'm seriously not a roll person because normally I just order maguro nigiri and sake nigiri ... but I got sort of greedy.
Anyway it's pretty good, though I really don't like avocado.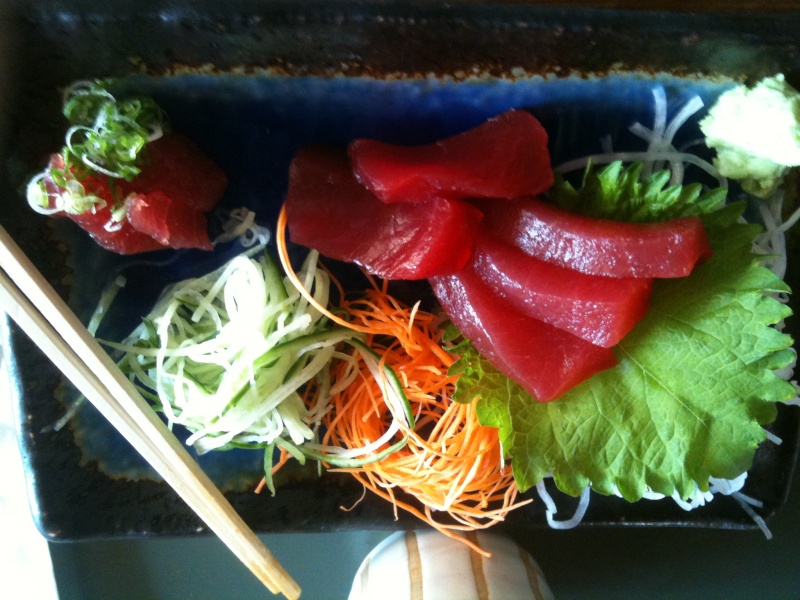 It was so slow ... and what were those little pieces on the side. It's okay this place is pretty good and near my house.
Its quality varies. But the nikujaga appetizer they gave us was sort of yummie.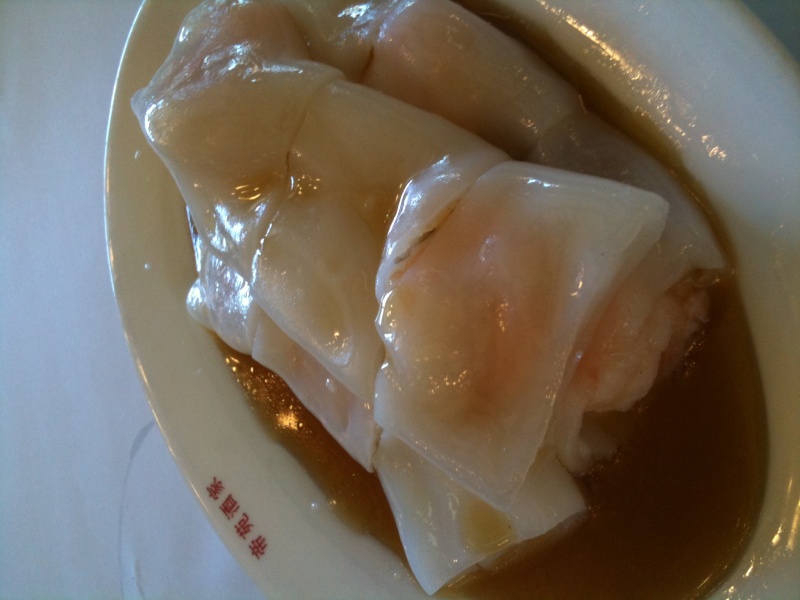 Shrimp fun. Gao = shrimp ... look I am learning! I think .. don't believe everything I say. So today I realized my dad is speaking to them in cantonese
and I am like .. you can understand and speak .. i thought it was limited to food. I was like why didn't you teach me.
"You never asked."
!! now i am outcast in guild because I never asked.
I sort of didn't like this. The shell is too thick ...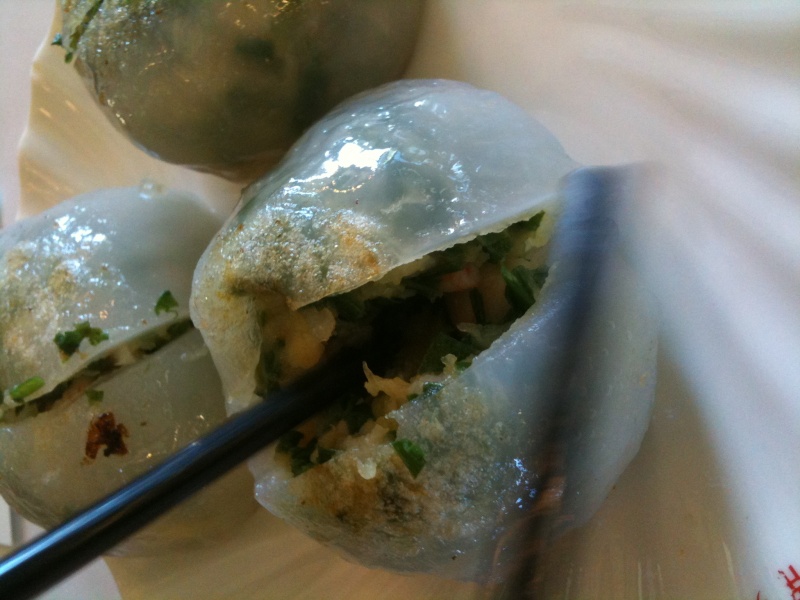 Who can teach me how to make this!??! I love this, it's probably my favorite.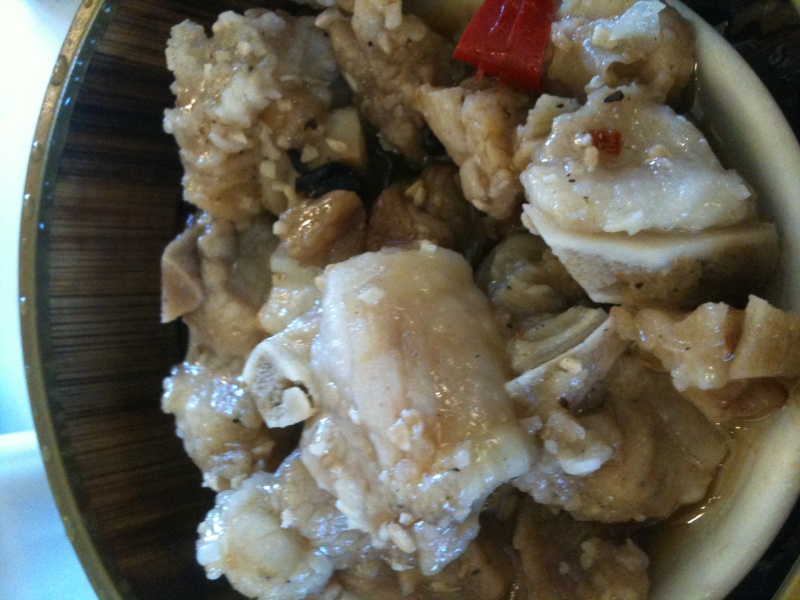 I think I ate this once then not again ... I think I ate a fat cube or something.
I have a steamer so perhaps I should learn to make shumai?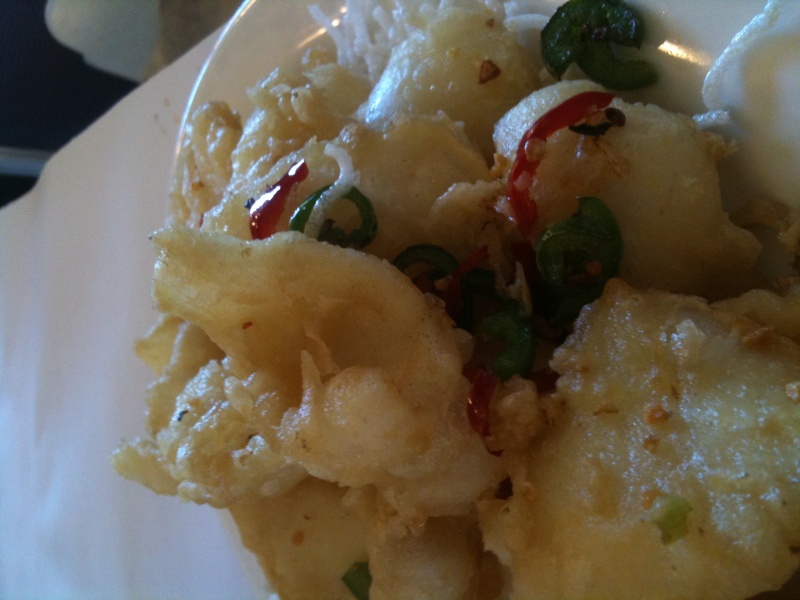 It was right out of the kitchen so good. :'(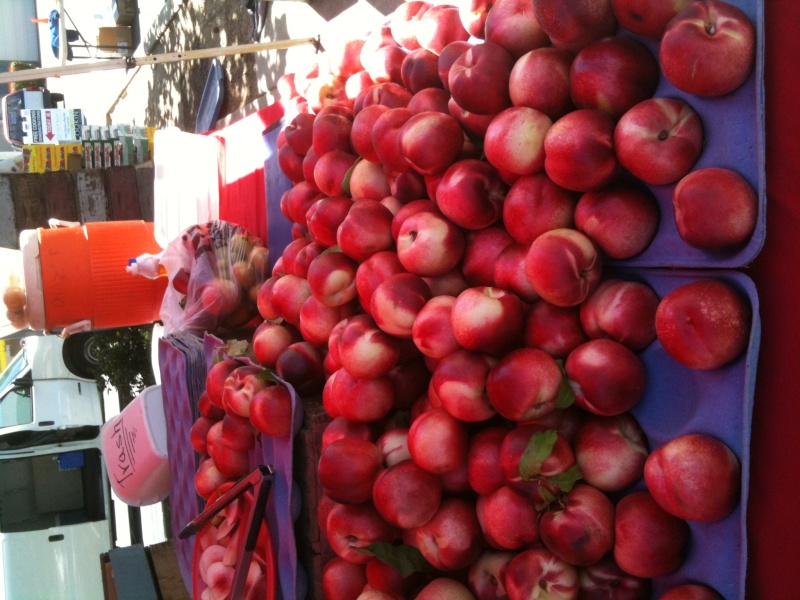 Across the street is the farmer's market! It was 7 pounds of peaches for 5 dollars. And they are so ripe right now.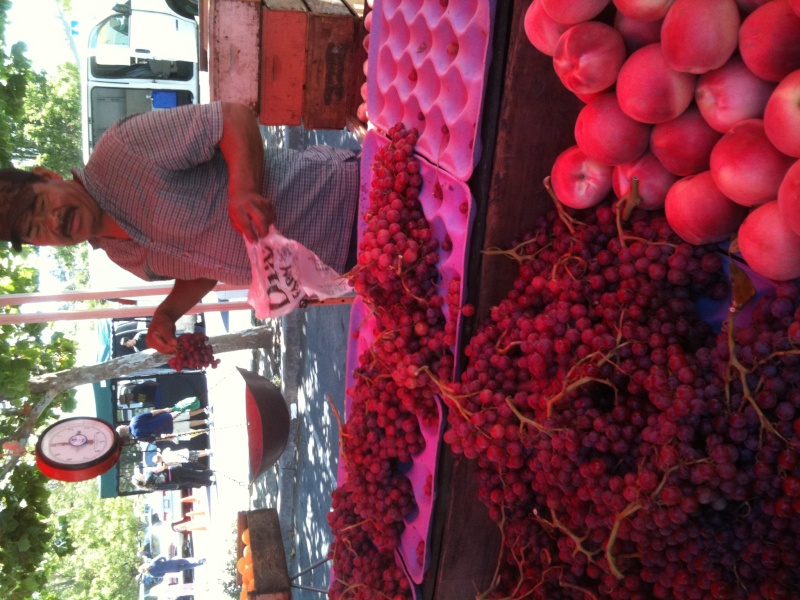 Grapes - mine are growing in the backyard too but they grew onto this other tree so I can't reach them. :'(