Sorry ... about the tilting thing I'll try not to >.>
But yeah in the city I started noticing there were some groups of school girls so I was trying to get some pictures ...
which made me seriously start to feel like a pervert ... like getting a good angle and etc. sort of hard ha. I have like
a new respect for real perverts getting pictures without noticing.
Anyway today was my first day, I woke up at like 6:30 AM this time. It's really rainy but like ... when I see gray skies I expect it to be cold.
It was a creeping sort of warmth everywhere I went.
Now I see why everyone has umbrellas but no jackets.
And I keep walking on the wrong side of the street and almost got run over >.>
Anyway some photos! At the basement of this department store was like just foods, and people kept handing me things.
i've never put so many weird things in my mouth before, to be honest I think I almost threw up ... sort of like if costco
was all foods you had no idea what they were ... I think i had this jelly thing, then this weird pineapple sauce, and a piece of cake all in the same
like five minutes ... felt pretty weird after that.
Well Last Night to start off we actually are in the wrong hotel. But seriously if anyone goes around Japan you should stay at these Tokoyo Inns, they're pretty well
priced like if you go in a single it can be under $100 and they have internet, pretty nice beds, and they're super clean.
Okay well last night we found this Ramen place, well more like it was pretty well lit up.
BEST GYOZA ever ... I had the like pirapira, or pikarira .. something it was 6 pieces for 200 yen, so I had 12 haha and a 60 yen bowl of rice.
Felt like I was ripping the place off and you don't leave tip so yeah ha.
I'm enjoying being around here but there is this sort of isolated feeling walking around. Maybe that's a big city thing.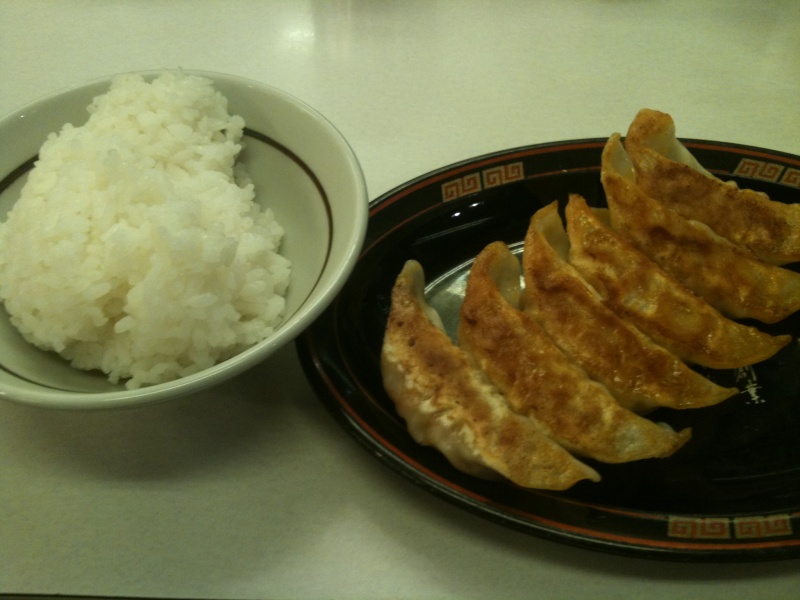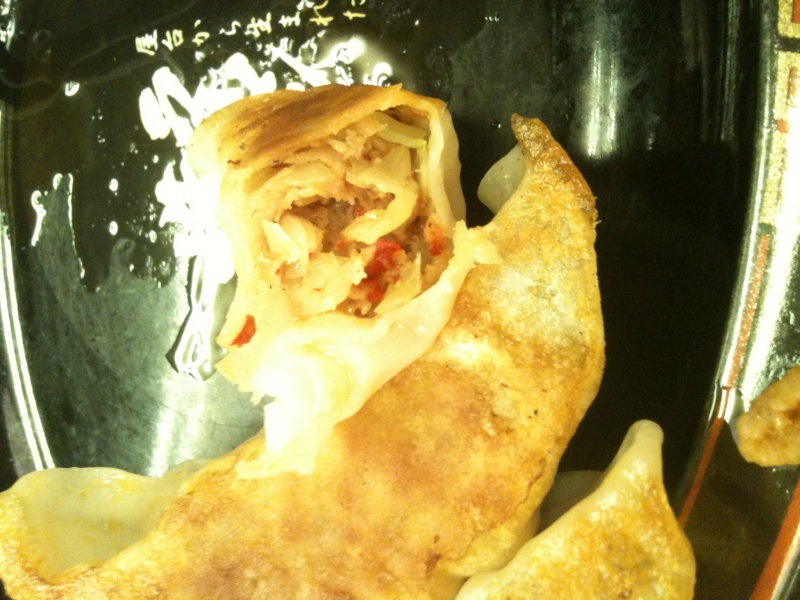 The K Mart, ha not Kmart, K convenience store nearby.
They all sort of have the same stuff.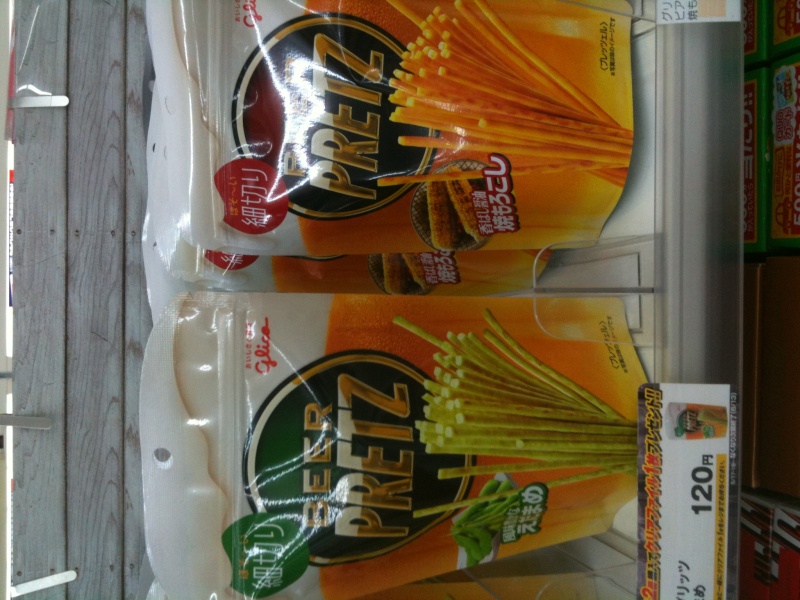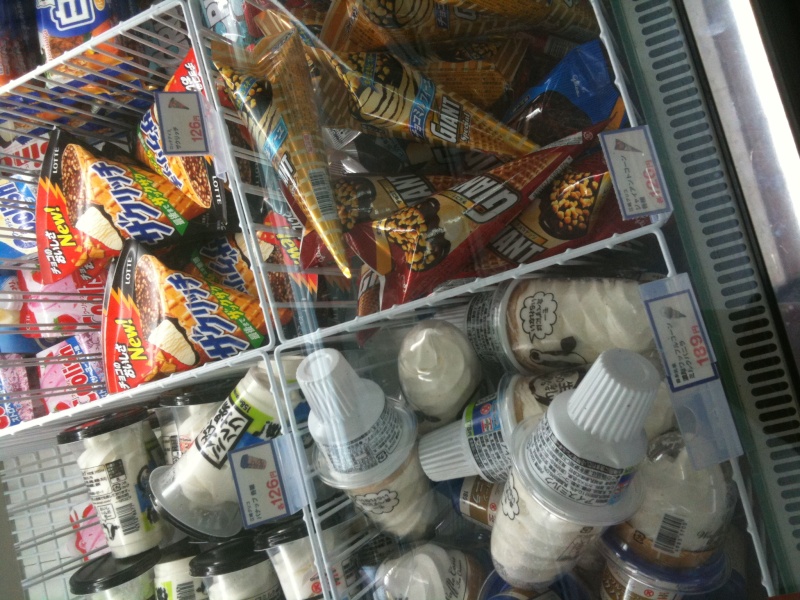 sorry for the tilting >.>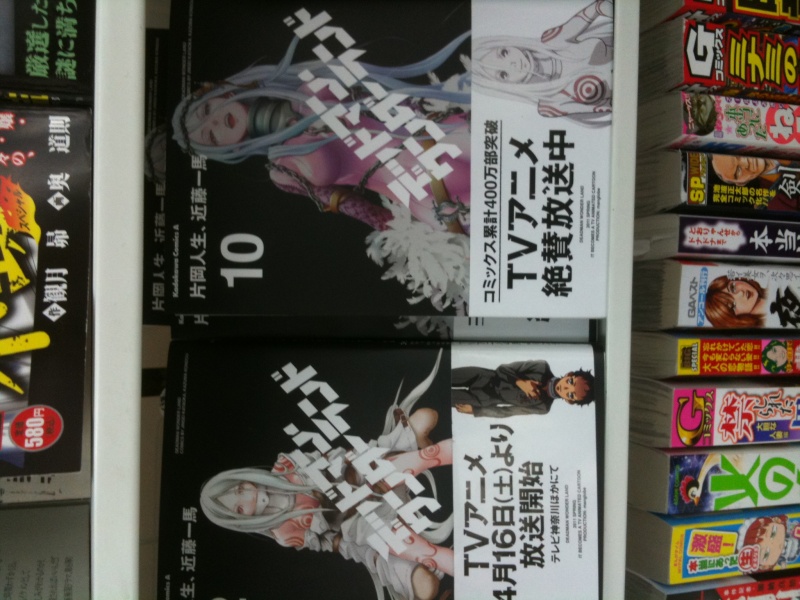 Kuru wanted me to get him something tanukisama, I see a lot of the statues around but no like keychains.
It's the year of the rabbit, so lucky me!! tons of rabbit stuff.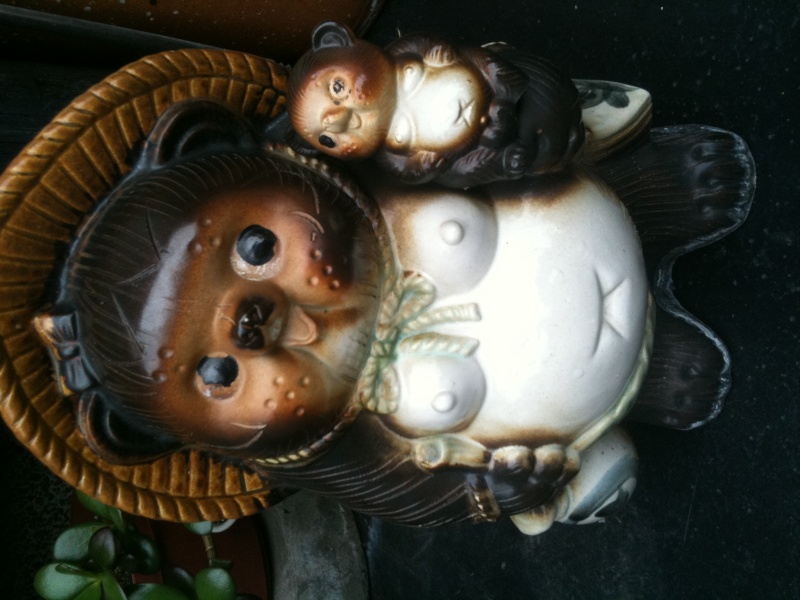 oh my japanese phone email is
usamayumi16@softbank.ne.jp
I can email free, but not call, but email is almost easier so it's good.
this is for kuru too, he listens to french kiss.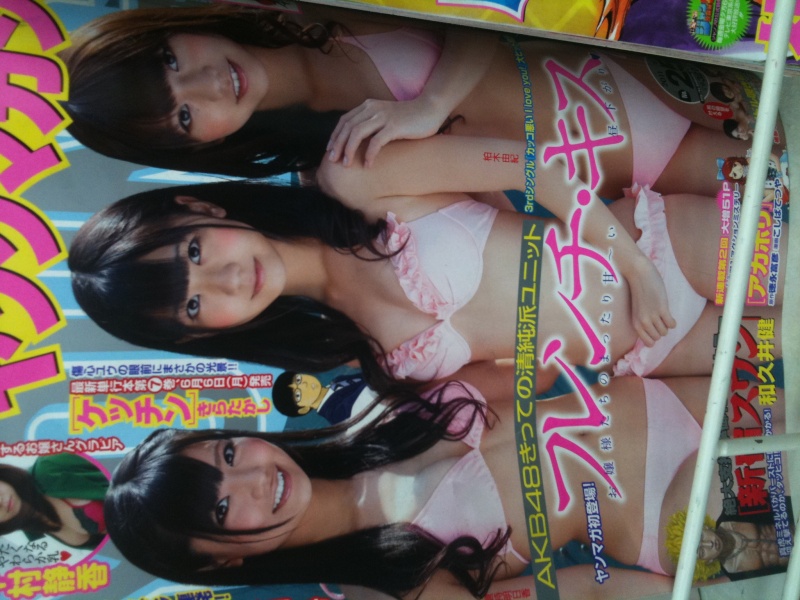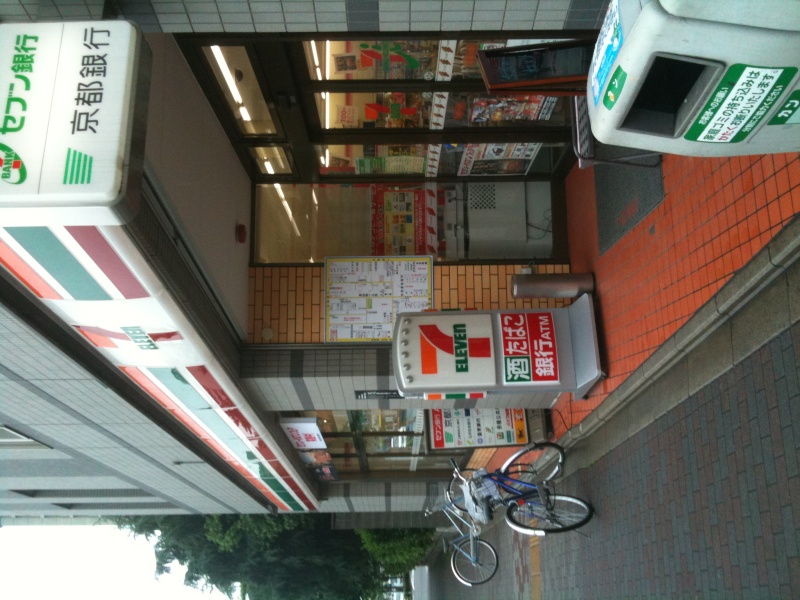 this is like a poster at the police station.
ha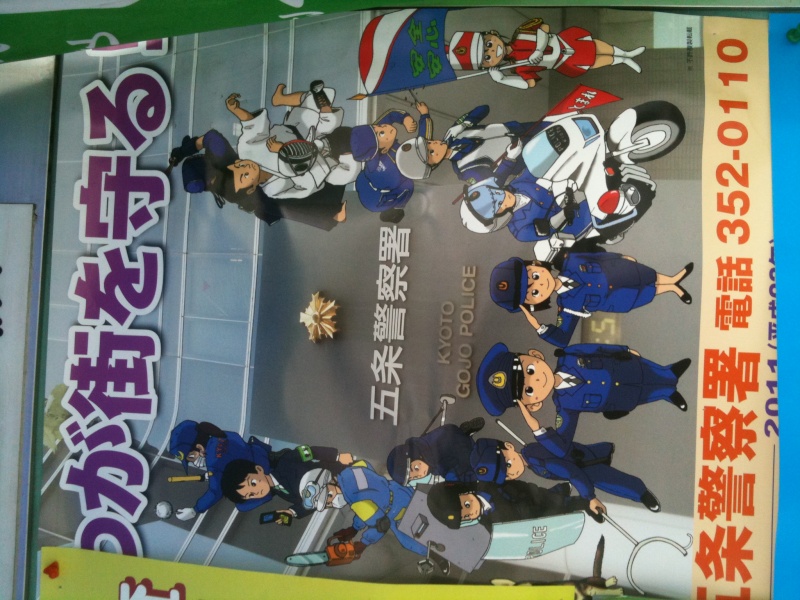 Okay this was today, ...
seriously best shaved ice ever and this was only half, I split it with my grandma and they split it into two bowls.
800yen for the whole thing.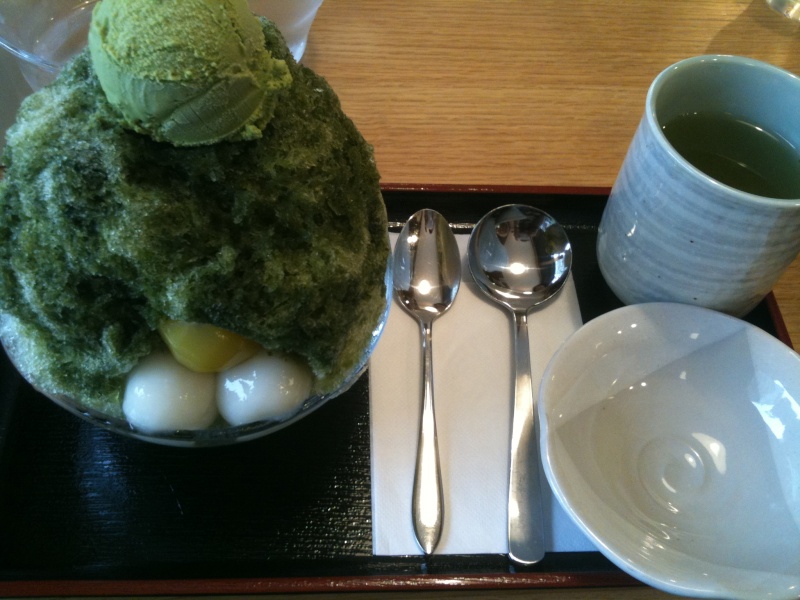 i won't put a close up cause it's sideways ha.
Cute veggie stand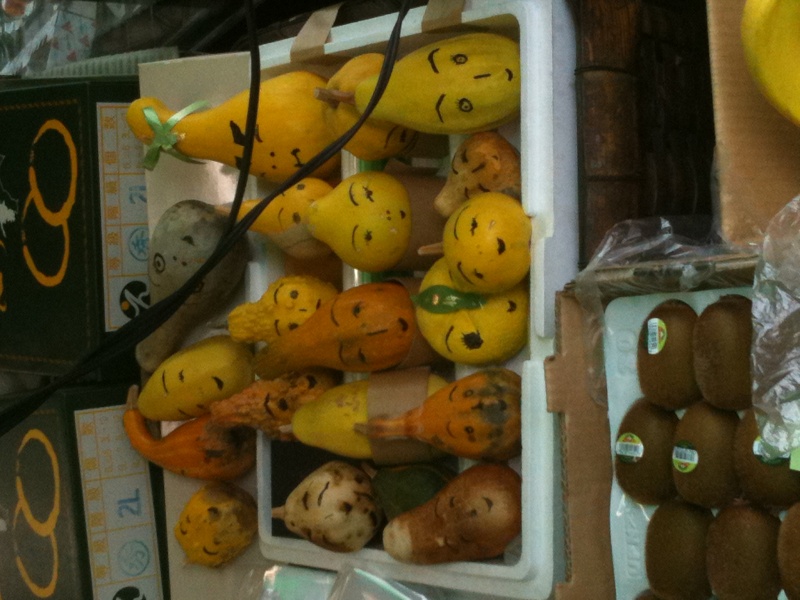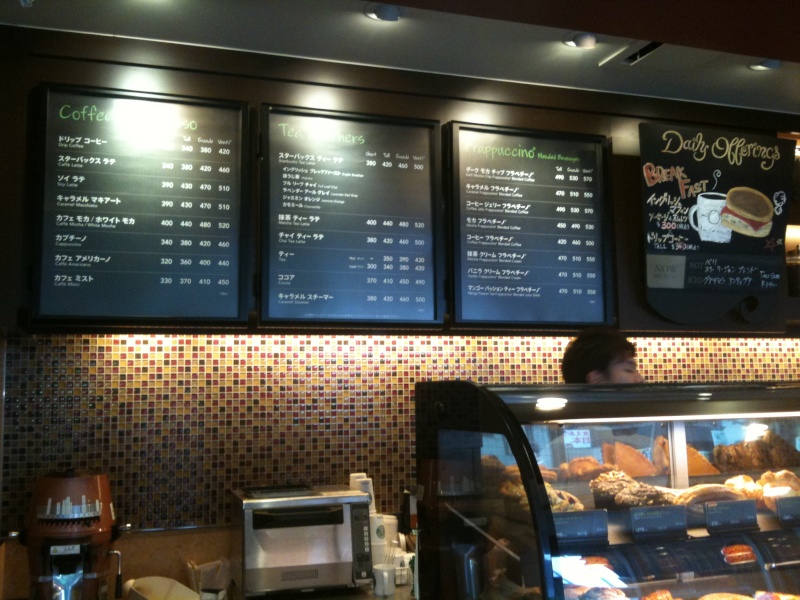 seriously all starbucks are the same. They sell the exact same snacks, those cake lollipops ...
maybe menu is a little different.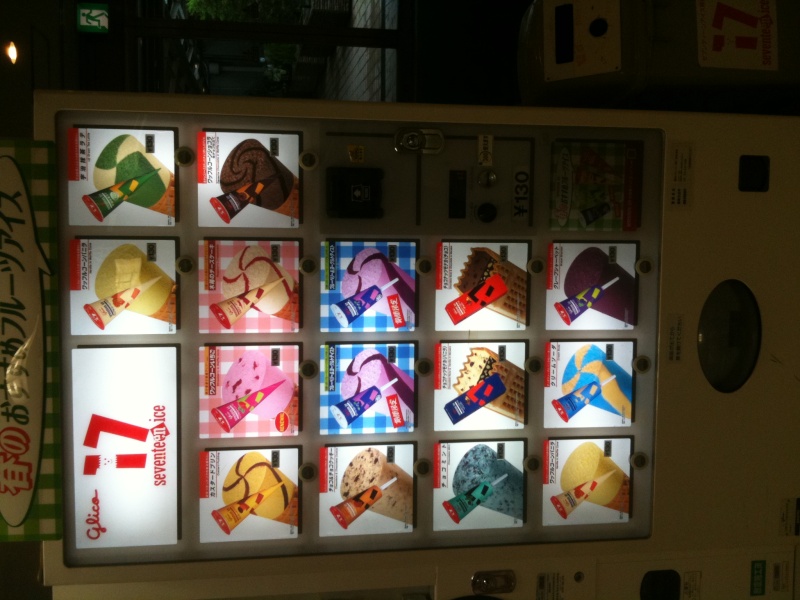 went to department store it's like 5 or 6 or 7 floors ...
The clothes is pretty expensive, we're going to try to look for some smaller boutiques if we're going to have to pay 150-200us dollars for things.
I was looking for some sandals but a lot of stuff has super high heels and a I don't know how the women walk so much wearing heels all day >.>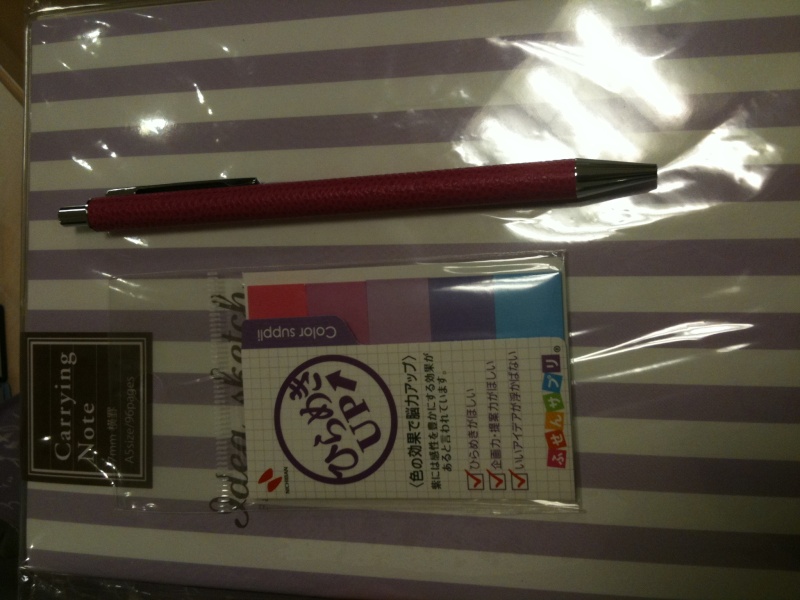 They were seriously trying to sell like tank tops at $60.00.
Actually I think maybe that department store was just expensive.
This tea time lifestyle store was super cute.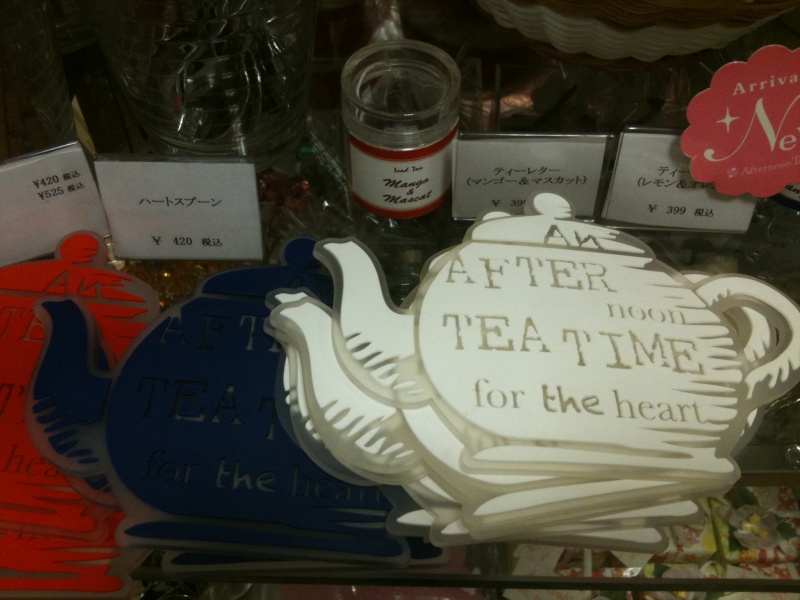 Okay now we're going to the basement or bottom floor.
Where all the food was
Over all I had a lot of weird samples and a custard taiyaki, which the guy made for me fresh. SO GOOD but so sweet. And they only have weird drinks. I had
to find a vending machine on the way back to get some tea.
just some shots of the place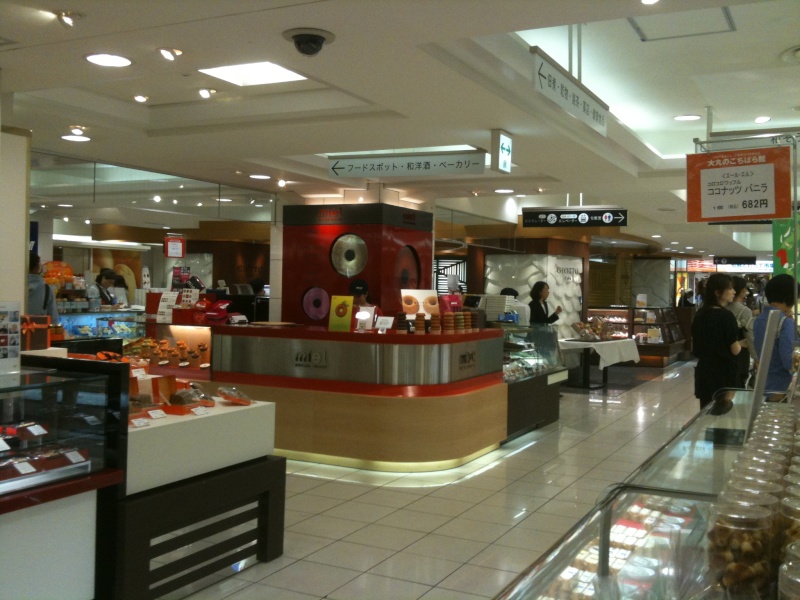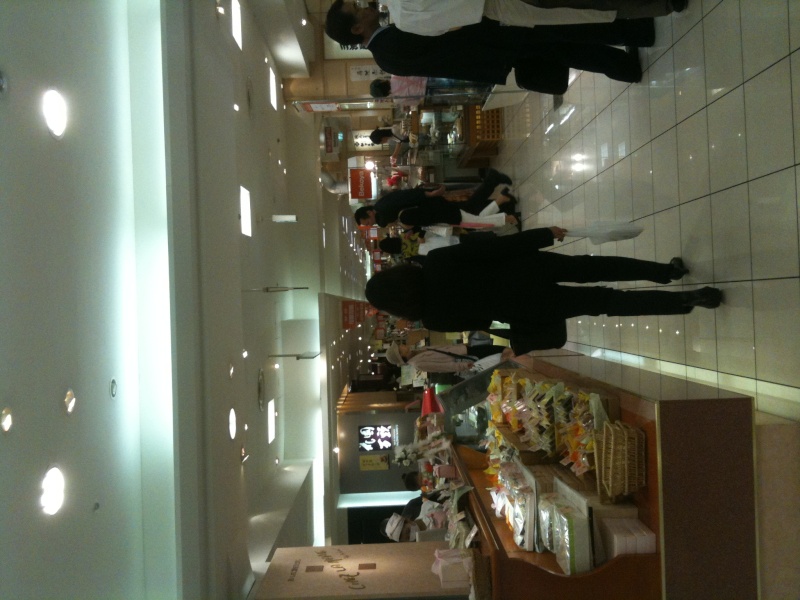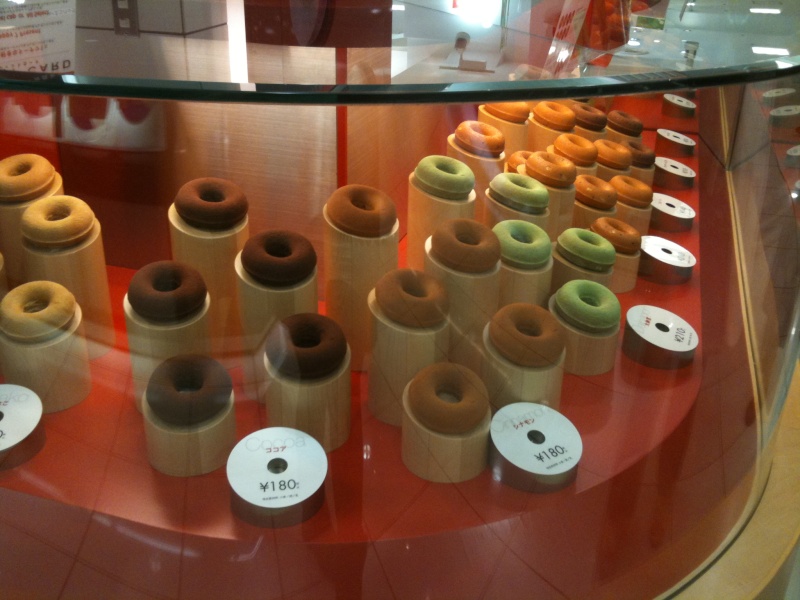 make your own doughnut pack.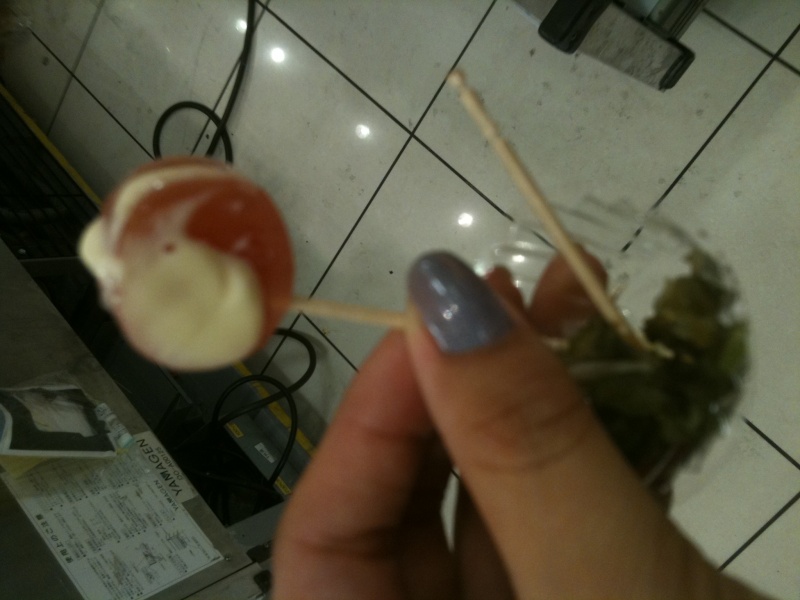 does anyone know konyaku, actually i like it normally.
but this one was supposed to be like a weightloss sort of thing where everything is made from konyaku this was supposed to taste
like a sausage ... with mayonaise. wow I felt pretty sick, after this one, I had a sugared one and one with seaweed ... which pretty much
made me feel sick >.>
it's the stuff they put in those nuerodrinks to make them like .. a weight loss drink.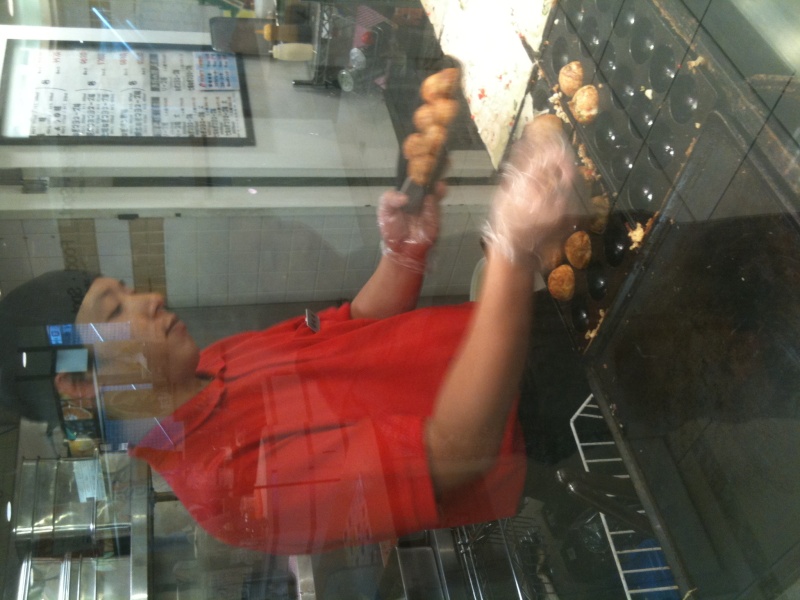 people always move out of the way when i try to take a picutre when i'm really trying to get their interesting uniforms ha.
This girl kept moving and I culdn't tell her I wanted to take her picture >.>
I said is it okay if i take apicture and she moved over away from the display >.>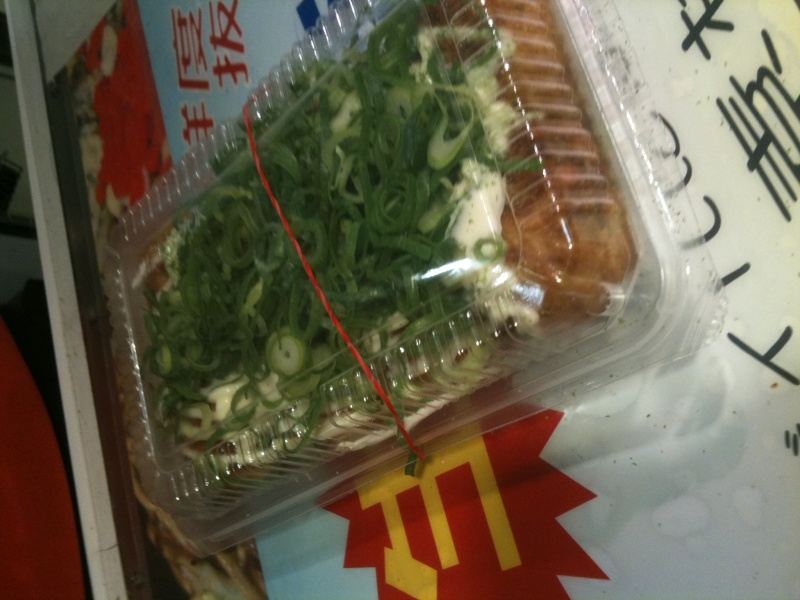 grandma bought this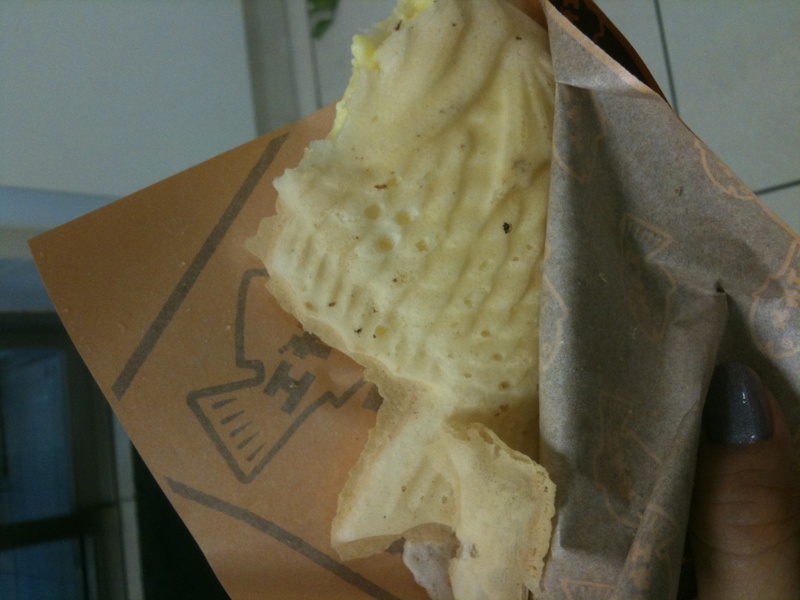 not the prettiest but it has a really different flavor from taiyaki I had
like a really thin crisp outside.
an entertainment building ...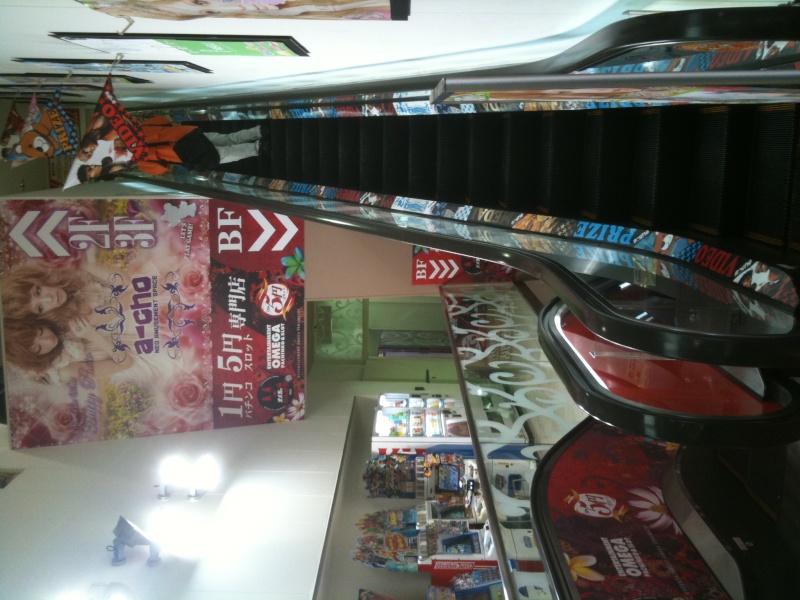 why did i do dot dot dots i think it was sort of a not sure building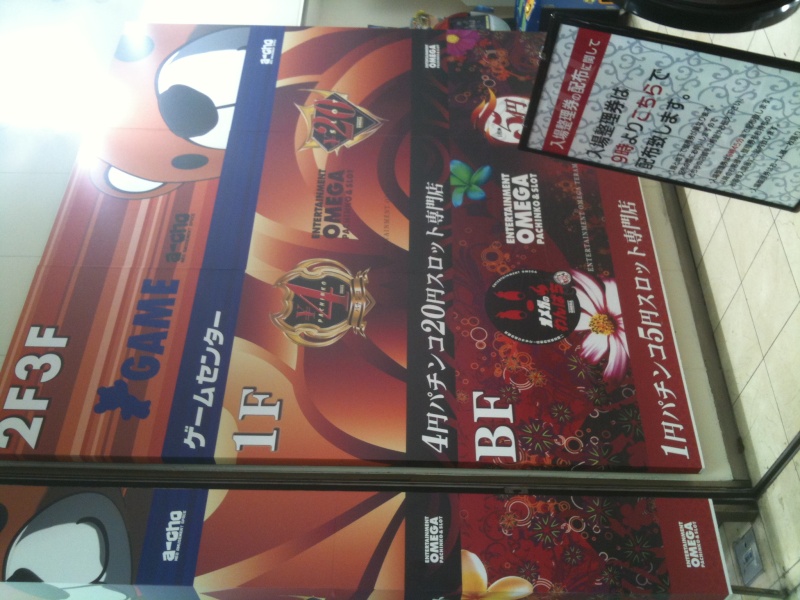 aoto loves photshopped girls so i took this for him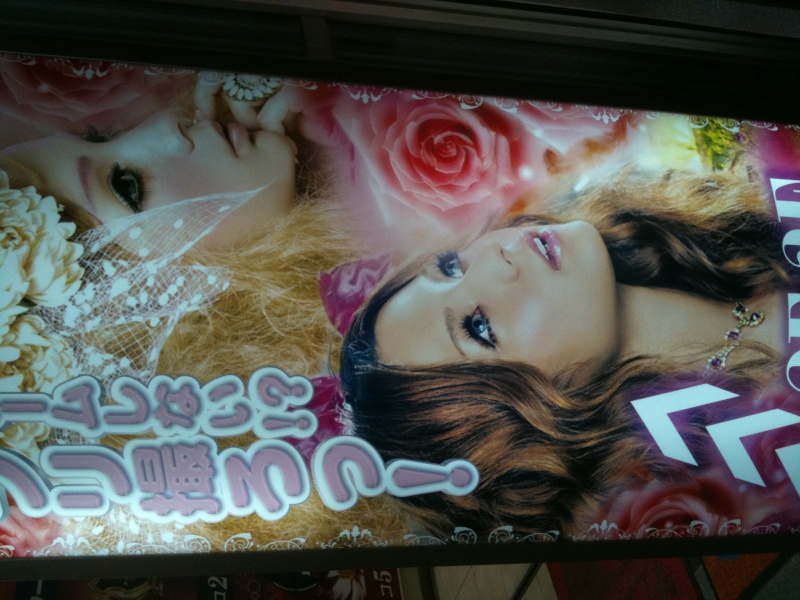 we don't have this at my kfc at home >.>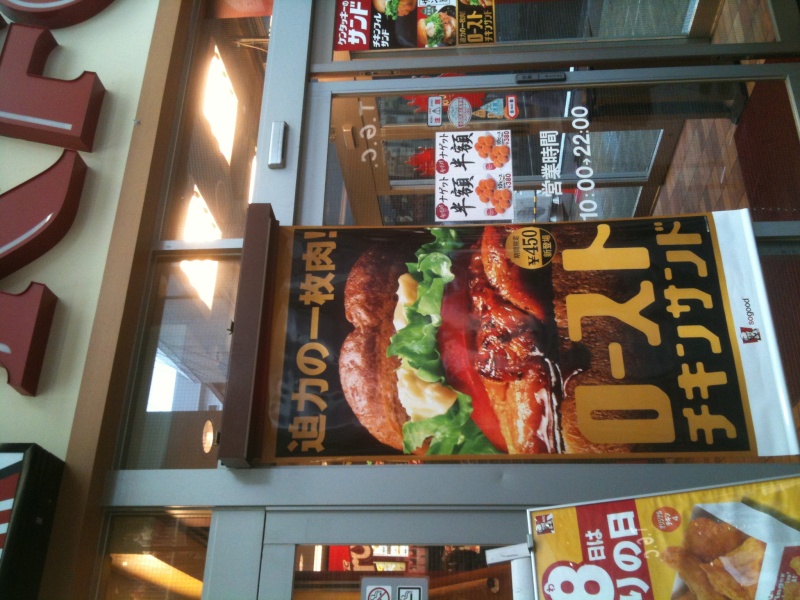 LOL AT THIS ONE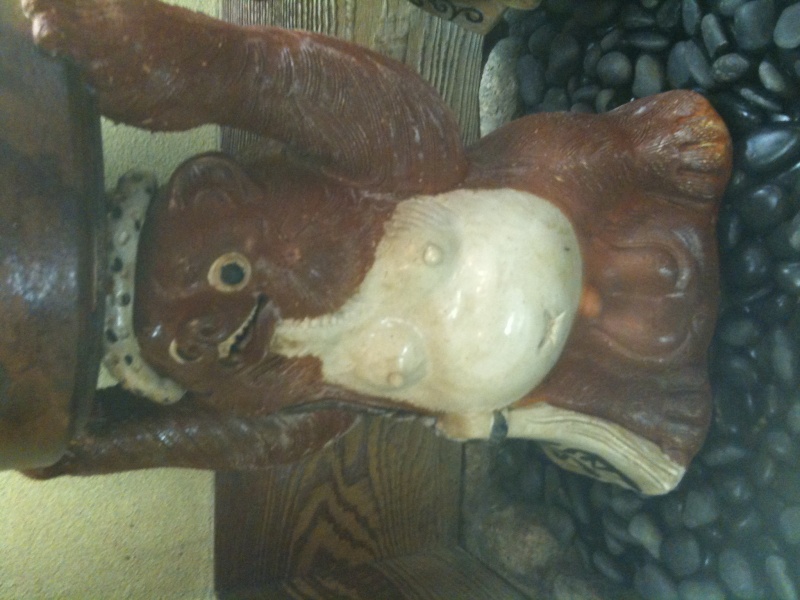 is bigger more luck from tanuki sama?!?!
ok some really bad school girl pics ...
i tried
and PS crossing the street takes forever for the walking light to go on ...
and sort of scary I pretty much lost my grandma in the crowd