It was raining so hard all day so for like the first half of the way I was doing this dyeing thing which actually came out really cool. It's called shibori or something and
actually it's really tedious >.> I made the mistake of doing a bunny, a rose, and a lot of rose petals, and a crescent moon. I had to individually sew around the outline of all of those
then do this sort of complex tying process. Basically everyone else was done and I was crying over still wrapping my stuff. But I think it was worth it though I dipped my hands
into burning hot dye for like 10 minutes.
I've been wakign up at like 5:30 AM Japan time, which makes me feel good about myself. LIke wow you go get the world you early riser. But I don't know around like 3am or 4am San
Fran time I seriously feel like passing out even though it's not that late in Japan.
Anyway I went to what is it called? Senten, sekiten? I have a bag somewhere.
Basically I never went to a train station before in japan because the first time I was driven around in a car the entire time.
It's the busiest train station in Kyoto by the Kyoto tower ... and it's like 11 floors. Basically all the escalators go up in a straight line it's really something I had never seen before
and the amount of people was insane, and I couldn't believe how many people were shopping.
Yeah, I have some poorly taken pictuers mostly because you can barely move across the thing to stop and take a picture without being like swept away into this crazy
crowd of people.
The architecture was sort of nice. I went to a temple that was on the way.
I dont know though, I always bitch about america needing a better transportation system, but all these people running around in the rain, then having to take the trains like
sardines in a can ... sort of made me feel not so good, like I needed more space.
Anyway pictures right, no one reads they only look at pictures.
really good tempura I had last night. The guy like boils it, sets it in super cold water, then puts it in the broth, then does another rinse cycle thing.
I like eating at all the small places rather than the big places. The crowds of the city are sort of getting to me.
I like just walking slowly but nobody does that here. Or i'm not in the right place.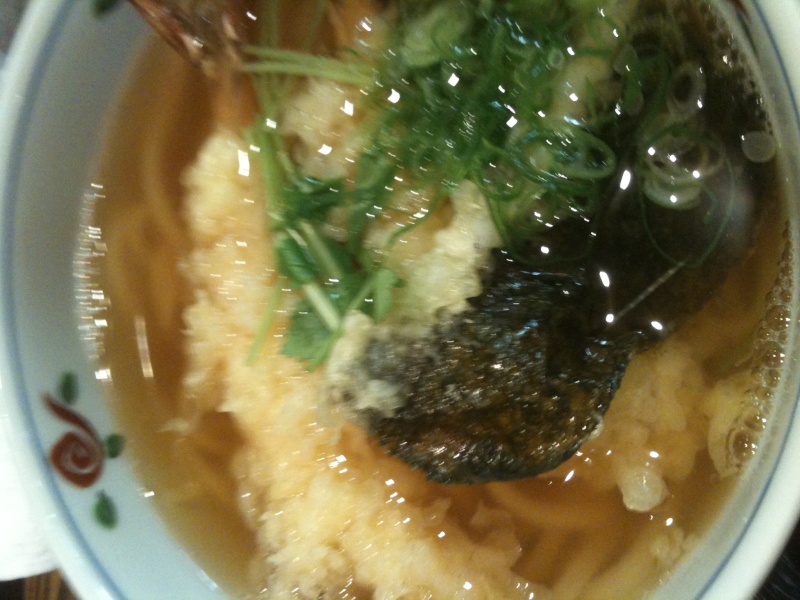 these are some picutres from ... Nishi Hongwanji temple.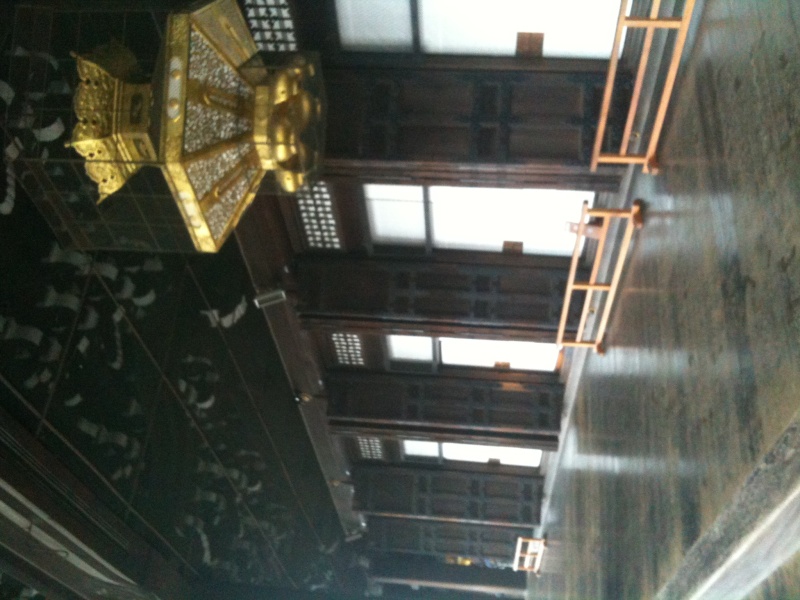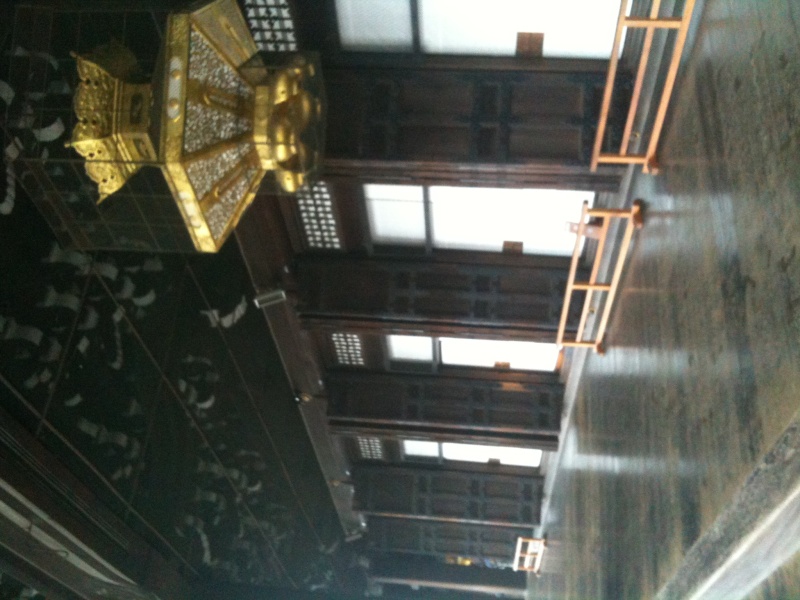 These are some bad pictures from the station place. How to say ... it's hard to take pictures of how big and insane the place is.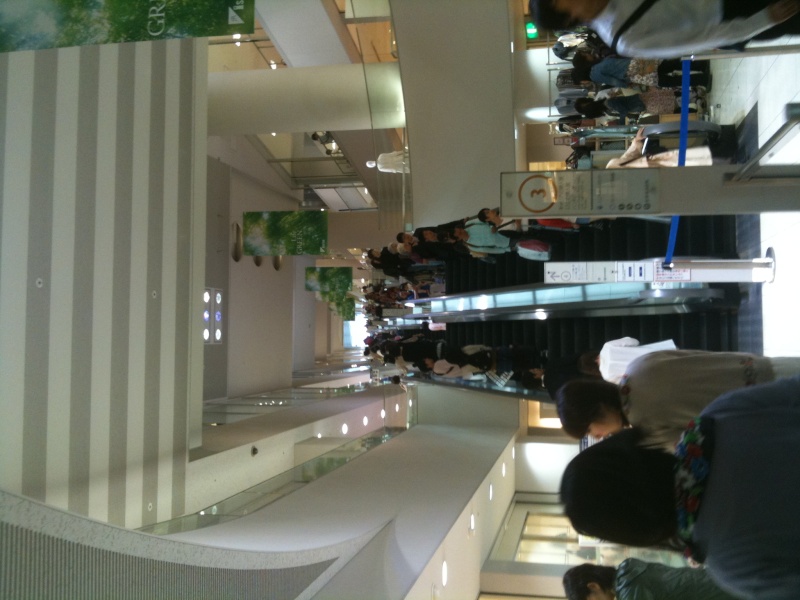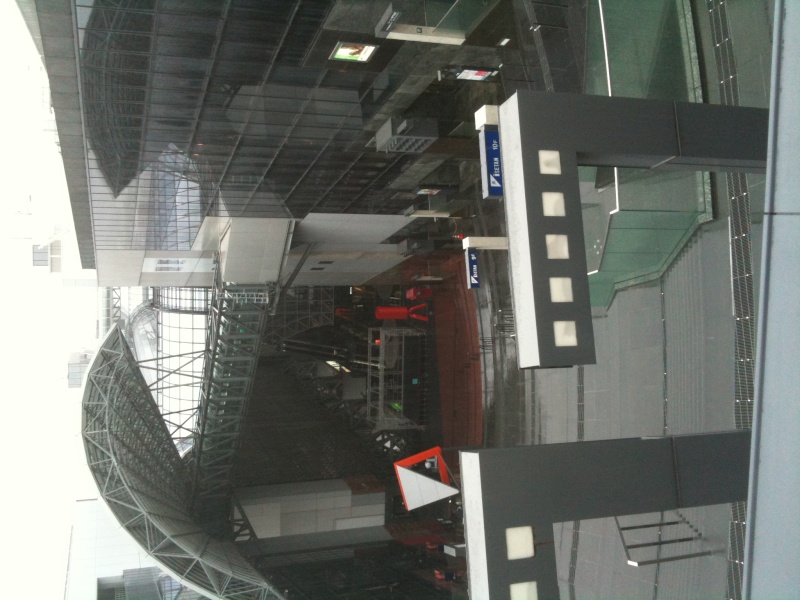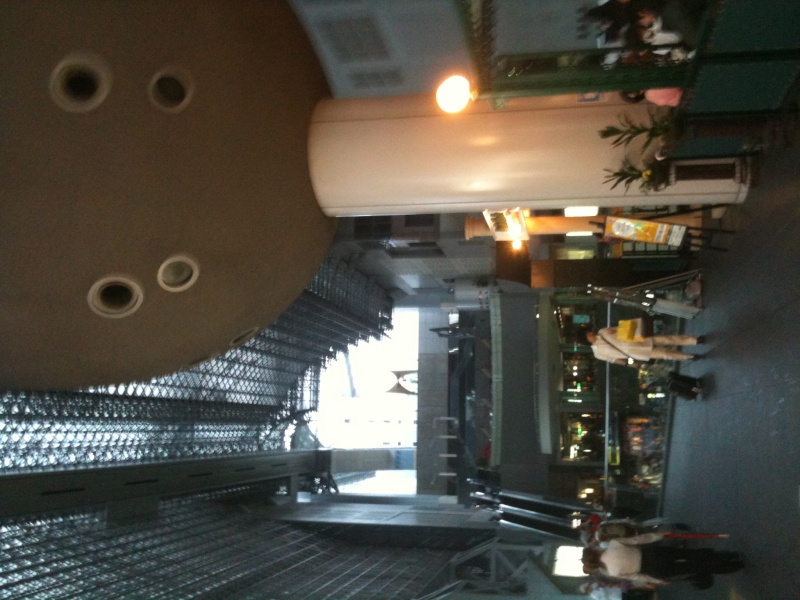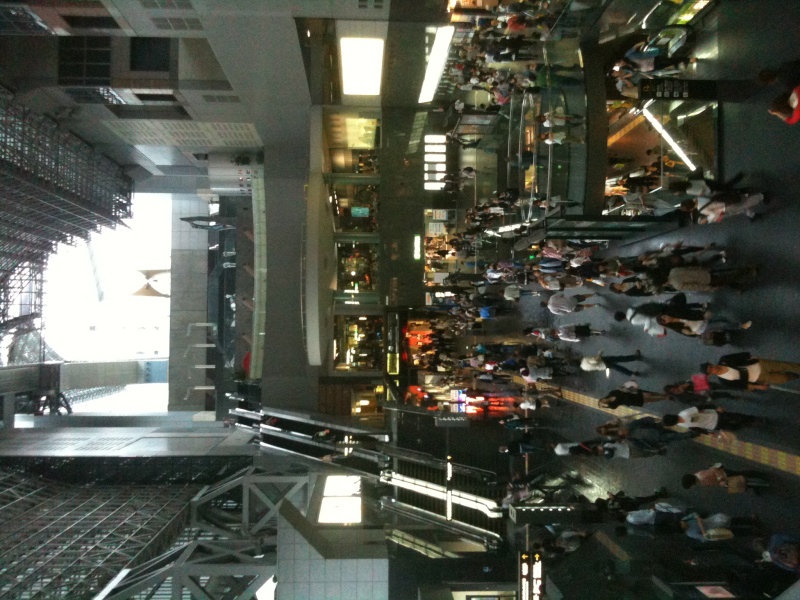 sorry for all the sideways >.>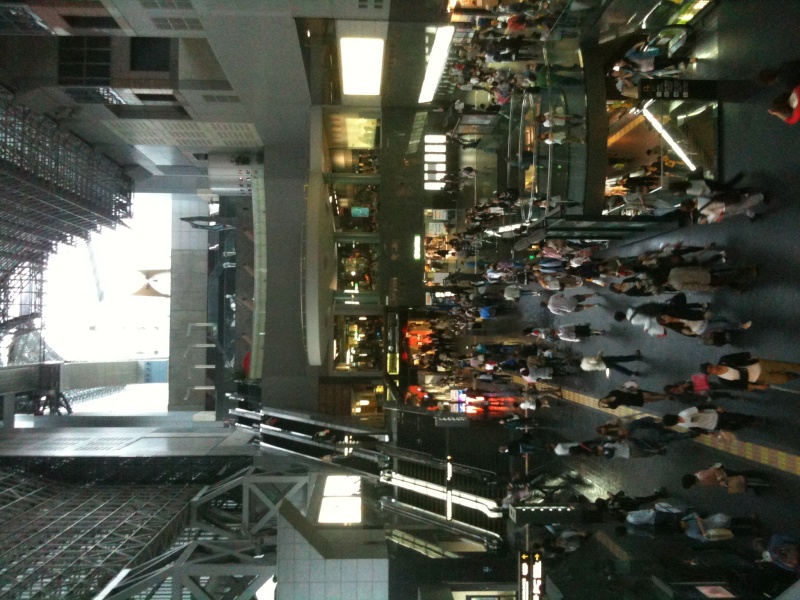 Tonkatsu restaurant ! Pretty good.
I totally put my left overs in my own bag ... yea i'm an embarassing foreigner but it's okay ha.
this was one of the cheaper places ... the niku place was like 9000yen ...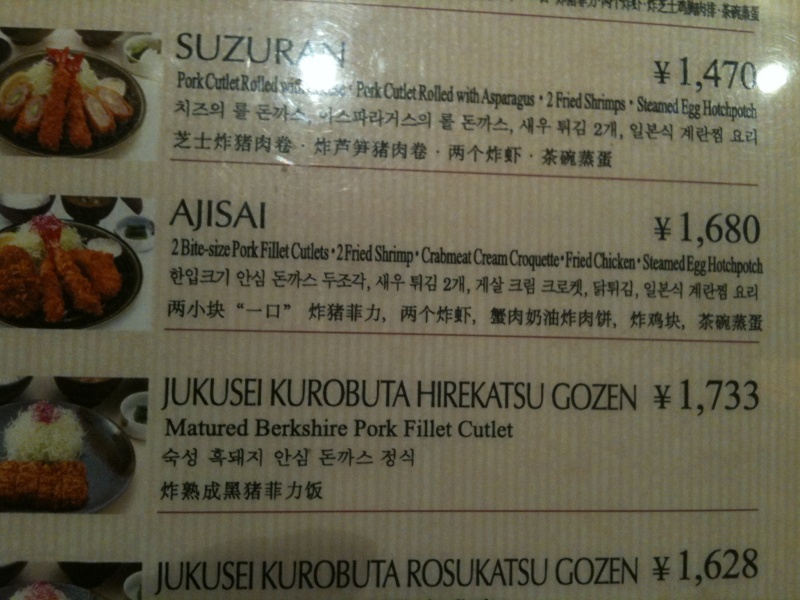 okay Hare vs. Rosu ... katsu ... Hare is how to say fluffy. says the guy.
The drink choices suck in Japan I'm just going to say that ha.
Crab cream croquettes are sort of beyond my taste liking.
Cappuccino ... amazing. Hands down I need to just stick to sweets and coffee.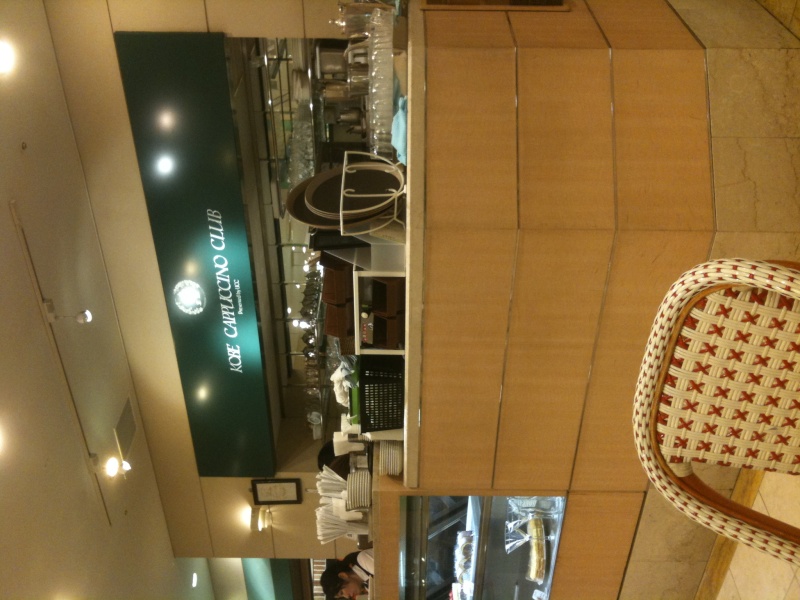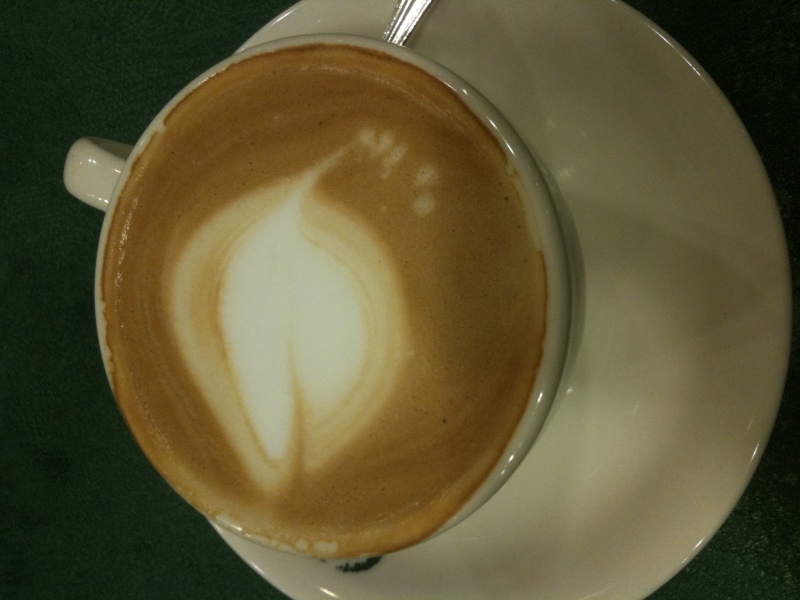 Actually it was really weird. once we walking in a different direction from our hotel it was like a different city. There were older buildings and temples and etc.
Walking around is nice, but yeah. There are some really crazy drivers and I'm not sure if I'm going to get hit or not >.>
And some of the intersections all go at the same time ... there was this group of like 60 kids ... who I had to race in order to cross before getting stuck in their large group
but they started running when I did too ... and some said, "scary." in english >.>
kyoto tower ... cheaper to look out from the 12th floor of the station stuff.
but yea ... I think it's pretty nice but yeah i guess most people thing it's ugly.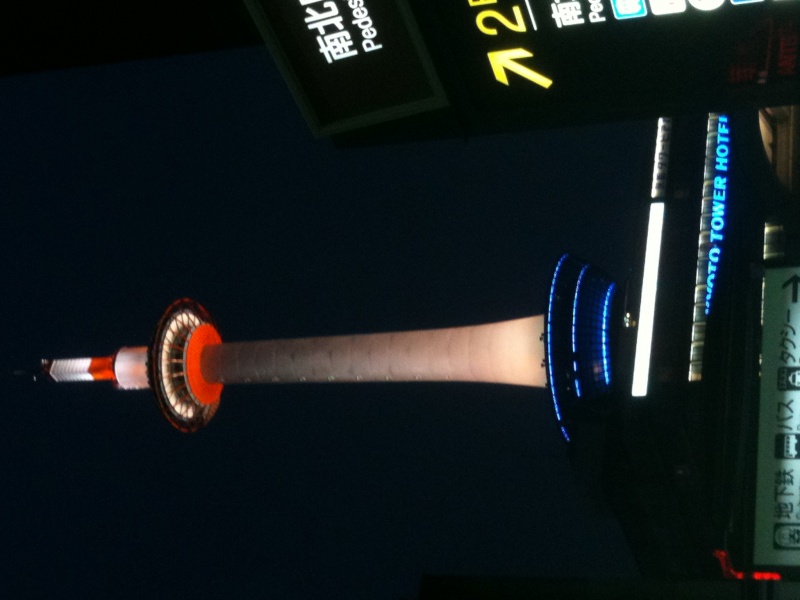 signing off .... so sleepy >.>