Hm .. I've been waking up at like 5am lately, my grandma wakes up at like 3 am so yeah I suck at life. Then I sort of roll around or watch tv, but like there aren't nearly
as many commercials as when I watch at home. Like I have to wait SO LONG just to see some commercials.
Anyway mostly what I did today was kiyomizu tera, is that one word who knows. I was more interested in the amount of shops leading up to the temple and the
shops inside the place selling charms. I got a safe traffic one, because I've been getting into a lot of car accidents lately, and a sort of over all lucky,
like good luck in a variety of things, I also got ... the second luckiest white piece of paper fortune. I like drop a stick out of this large wooden box and then
the guy gives me a piece of paper. Not the luckiest, just second ... but not the worst so it's okay.
To be honest I'm not all that interested in huge temples, I think at first it's like a feeling of wow, but lately I've been reading Aristotle and it's sort of
makes me think about how great men only do great things mostly because of the exploitation of lower people ... so things like pyramids etc. are sort of
I don't know. I think it's great but when I look at this huge retainer wall mostly I think, I wonder who didn't get paid to do this. Maybe they got paid
in rice or something who knows.
I'm sort of lately more interested in the smaller shops etc.
whatever that means.
Today was sort of interesting walked around in the morning so I saw all these kids going to the convience store before class and etc. old men too.
Anyway some kiyomizutera and etc.
wow this soft serve so good!
I might be the only person who leaves Japan even fatter >.>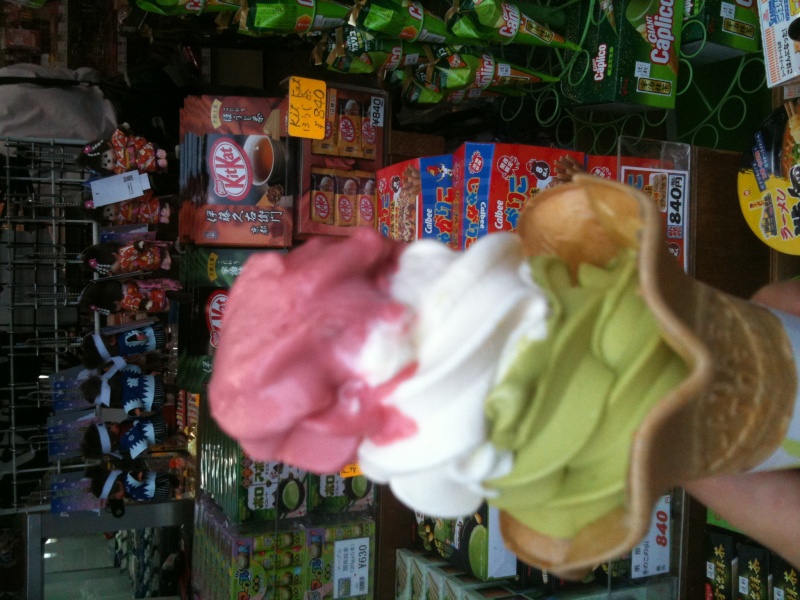 mostly it's hard to take good pictures of how expansive and crazy it is. There were like 500 school kids having their field trips or something. There are all kinds
of groups, it's sort of funny. I got hit with a few umbrellas, but not as bad as my mom opening an umbrella and hitting this poor boy's butt ha. He got a surprise.
Anyway it was so crowded ... if I liked school girls maybe it'd be fun to get smushed by them but ya ... I was telling my parents the outfits are so not the like anime
cause they're so long and yea ... disappointing but yeah. And these girls who did have short skirts were sort of ... yeah how to say ... sure they were young
but ... bag over head might be needed. Okay I didn't mean to be mean just yeah wth. Mostly there are groups of a few boys and some girls, but occasionally
you see this group of boys who have their bags slung over their shoulders and their hair sort of sticking up with no girls. Like the unsociable boys or something.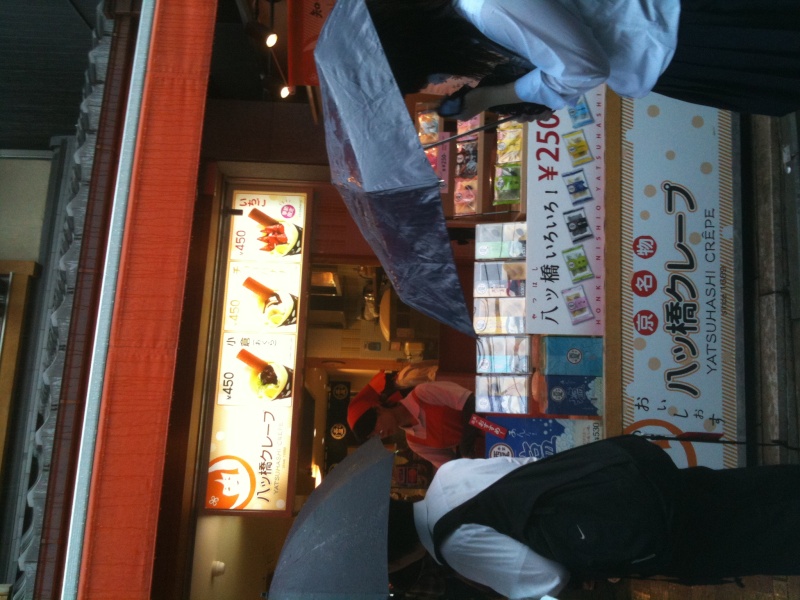 It's pretty dark and gloomy, though a little later at the station it was sunny for a little.
I think that's why I've been grumpy ... my parents always think I'm hungry but I think I just miss the sun. I packed for like the tropics >.>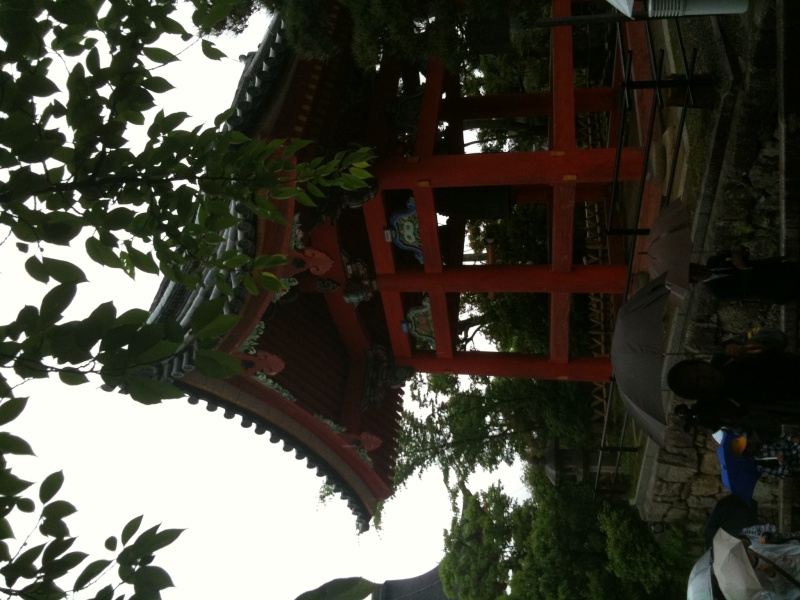 this is my general luck charm.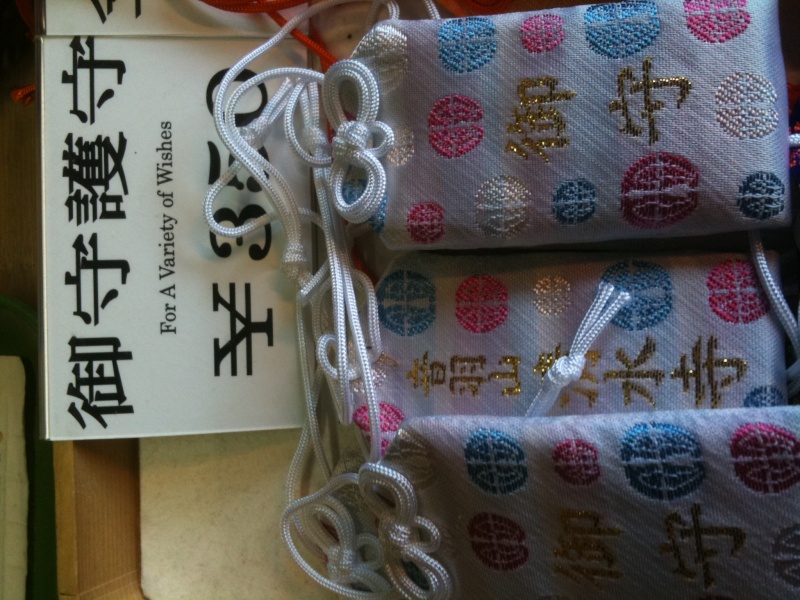 I think at the temple you're supposed to pour water over your hands then touch the buddah or whatever kannon's head ... but I just washed my hands
and I'm not sure if that was okay.
Actually I've been using more english because when I use my Japanese phrases people can't tell I need english menus etc. and it always ends up more confusing than
if I just use english or really choppy japanese.
Actually it was a really pretty view, reminded me of naruto's village >.>
like where ninjas would live or something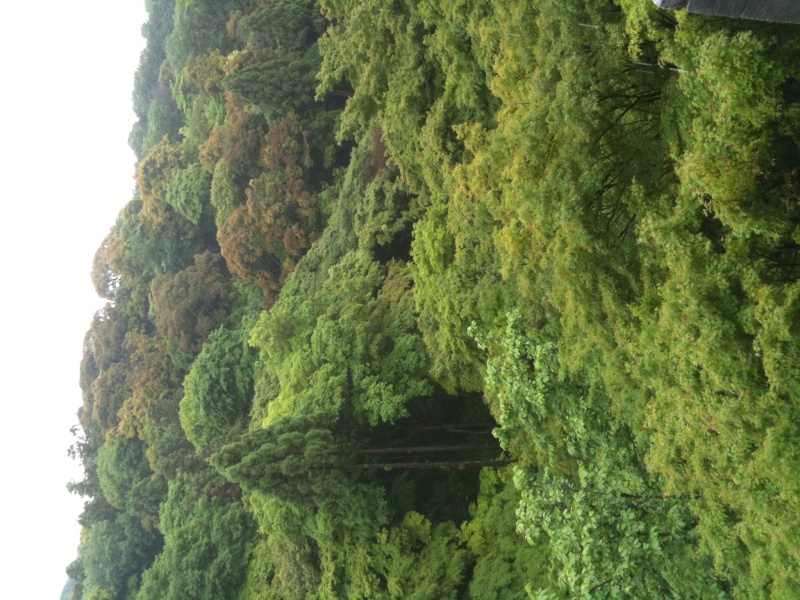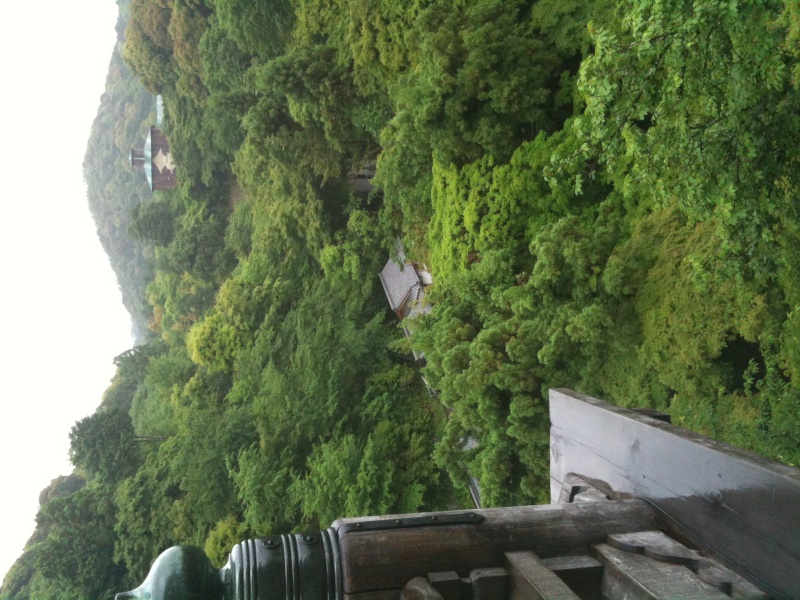 sorry for sideways as alaways >.>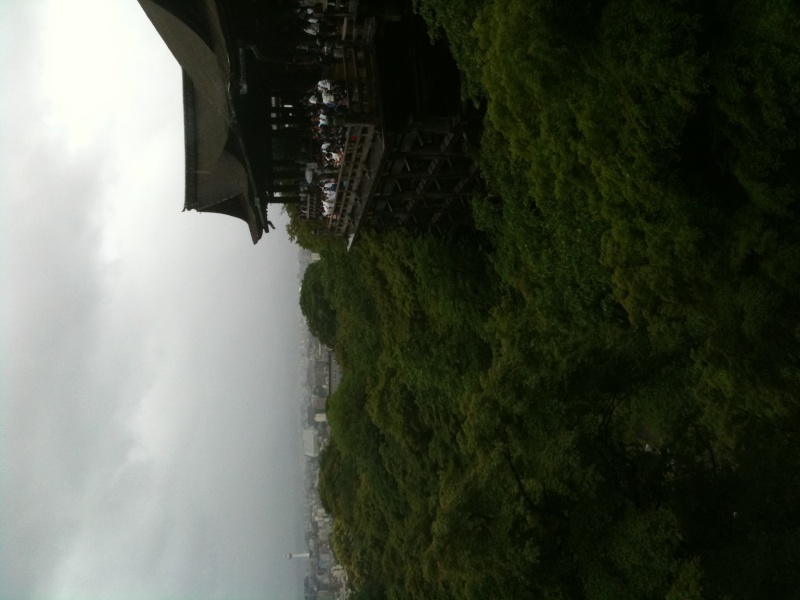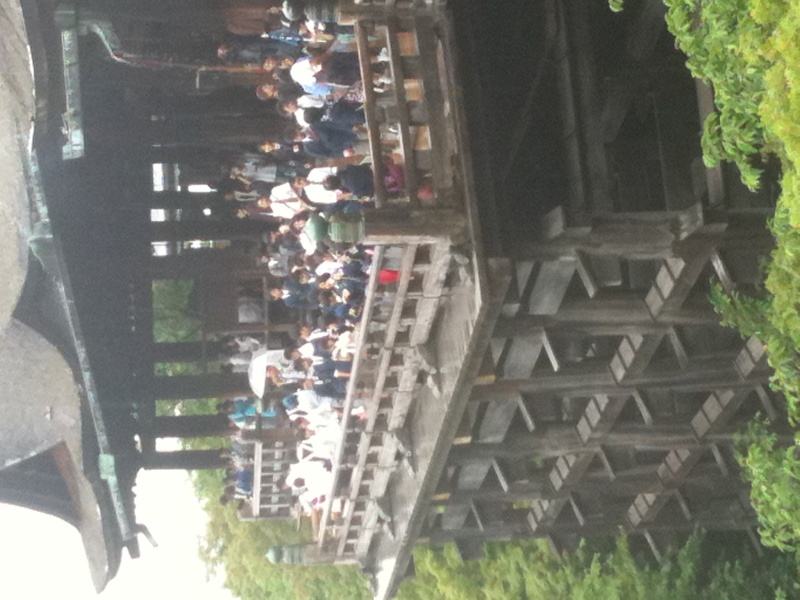 this guy made all those girls wait for him while he went to the bathroom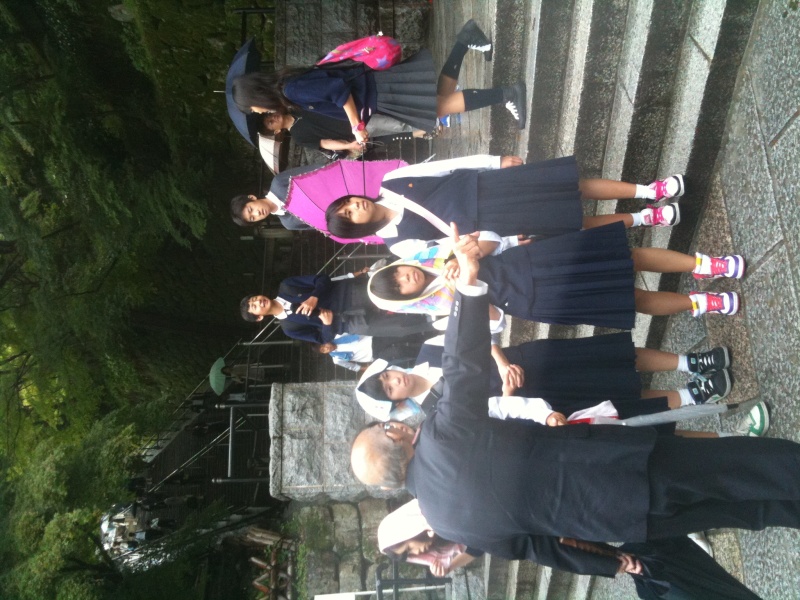 dango at top or bottom ish of hill after you walk around a lot
sort of delicious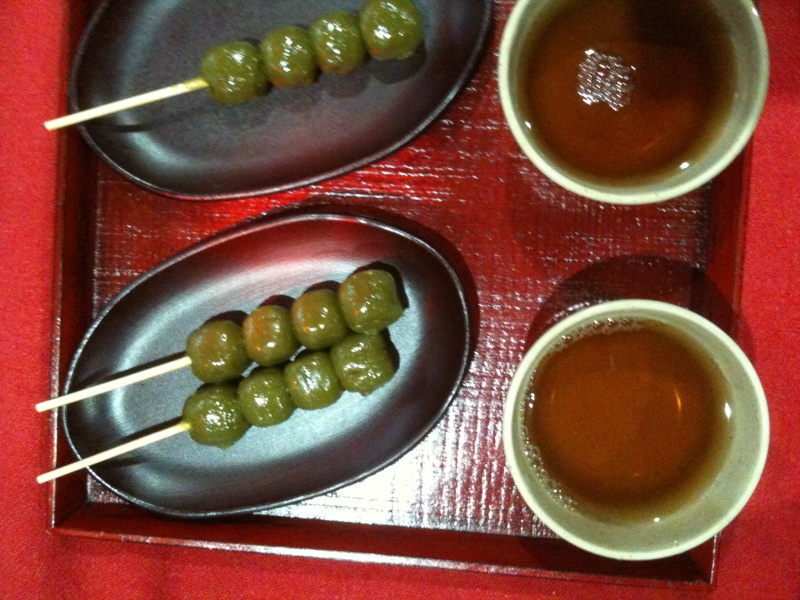 i would have ilked more flavors ... can only take so much matcha flabor.
who were these poeple I don't even know ... :/
haha they were trying to take a school picture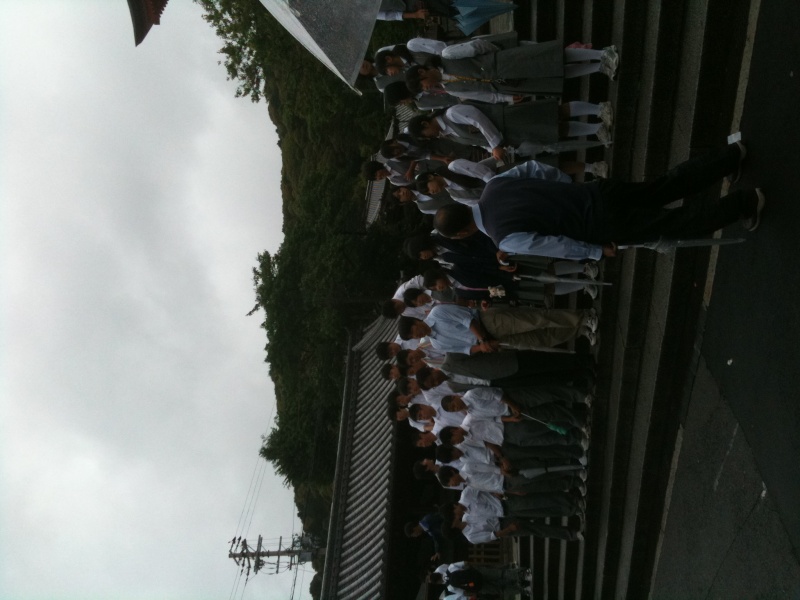 just stalkin ...
apparantly famous thing around kyoto ... I got a box of chocol.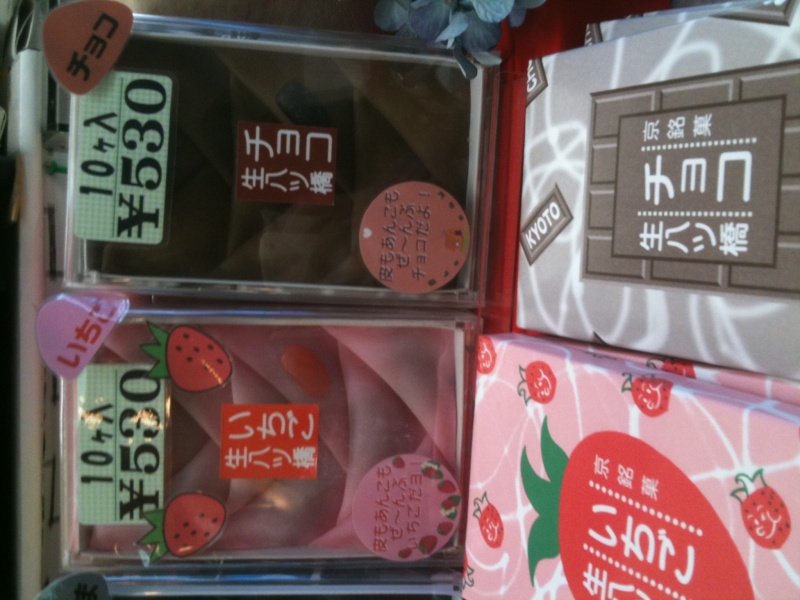 freaking delicious wth ... cinnamon in the puff and omg that custard at the bottom.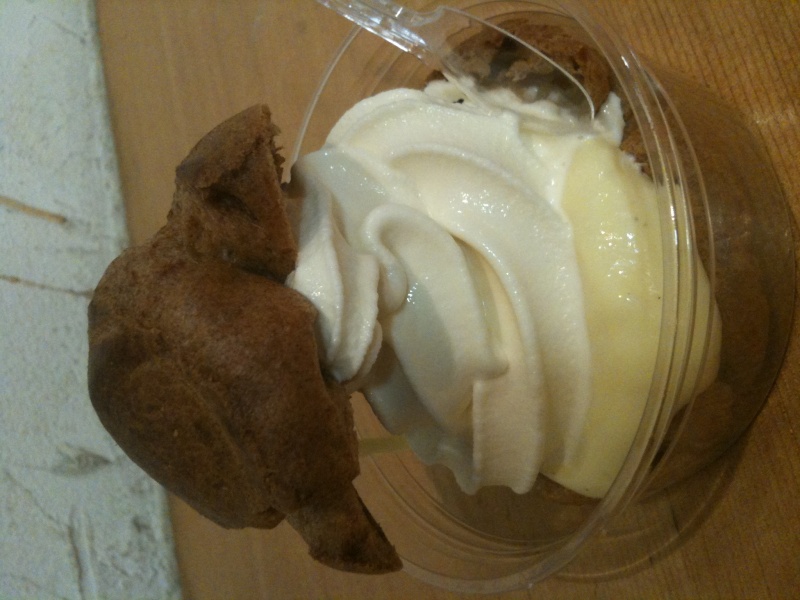 i was sharing wtih my grandma but i totally ate it up like ... I said let's go so I could just eat it alone. lol, not exactly but it did happen that I sort of
stopped letting her eat any.
why does mcdonalds think a bacon and potatoe pie woudln't do well in america?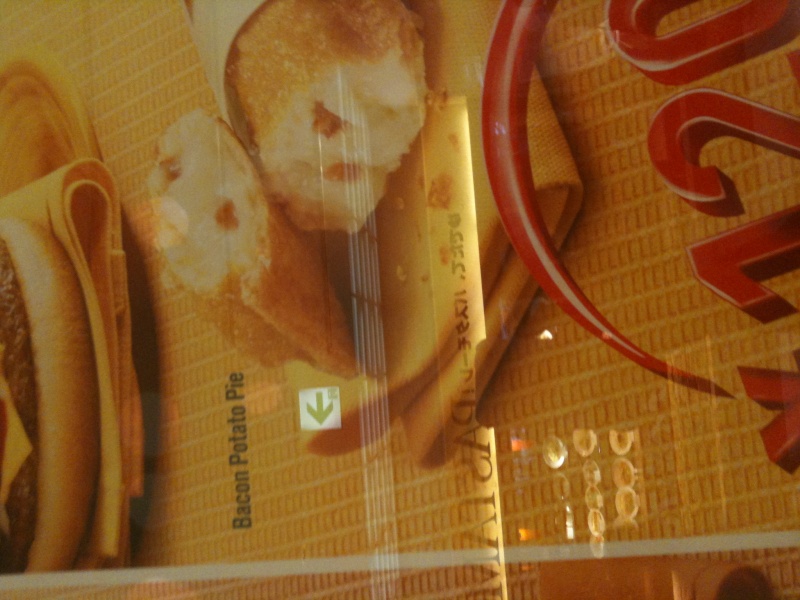 lunch
at shinkansen side of kyoto station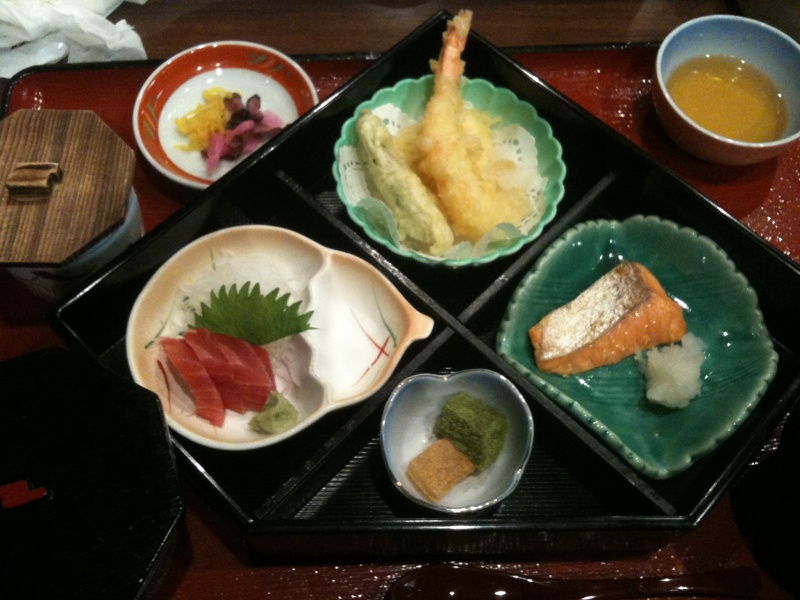 I;ve been visiting this place Kobe Cappuccino club
today they made me a rabbit and my dad a little boy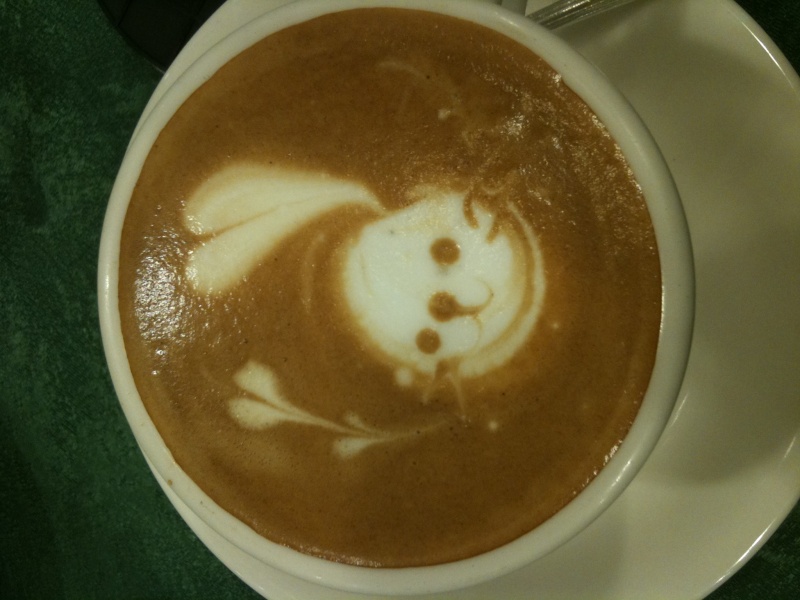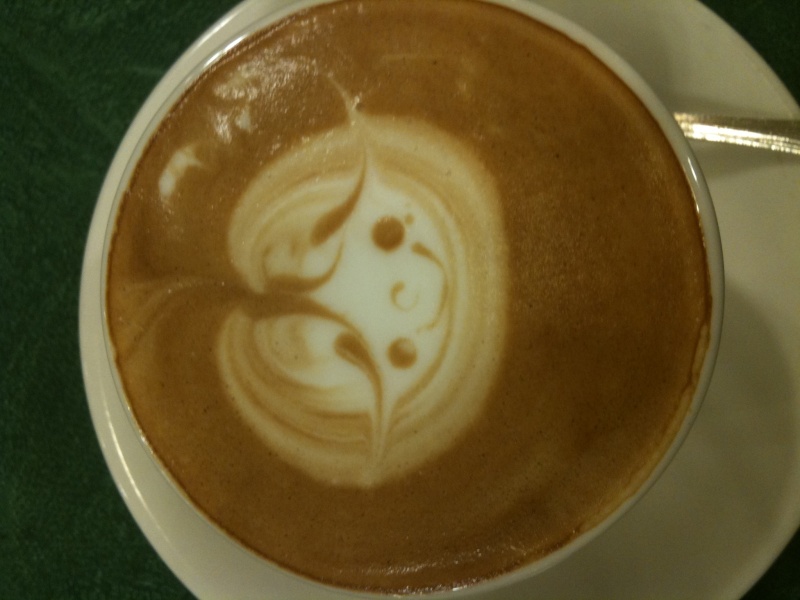 The first blue sky!!! wow wth so nice. put my sunglasses on instantly.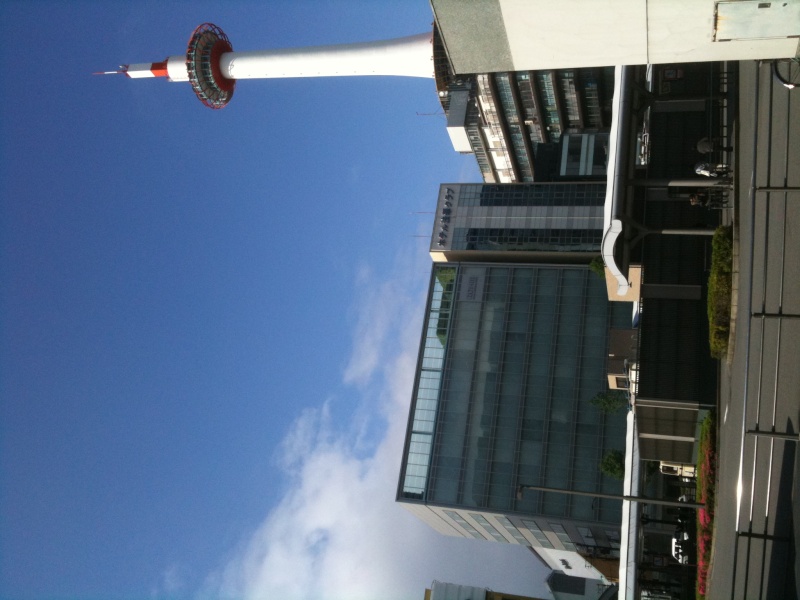 my free 68yen pop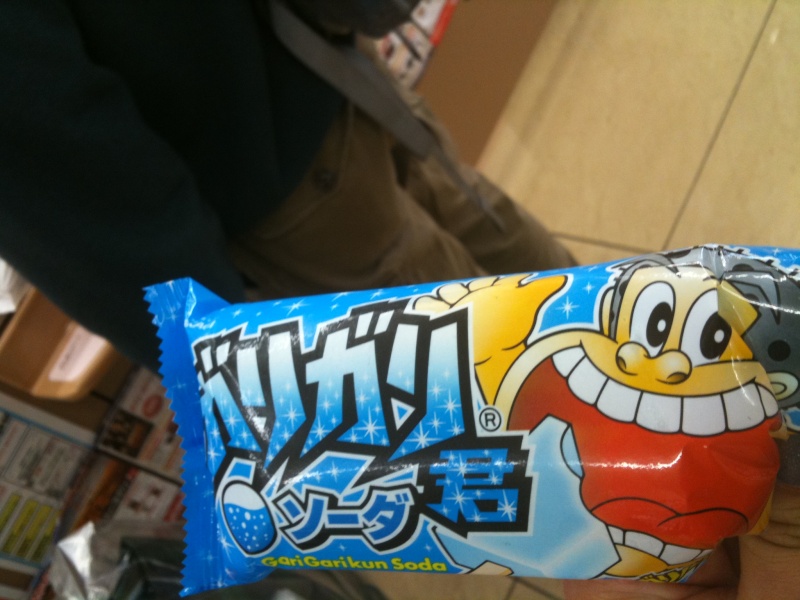 I FINALLY KNOW WHAT THE BLUE POPSICKLES TASTE LIKE
... Iknow but I do not understand.
okay going out to eat 80en, yakitori ... open till 1am.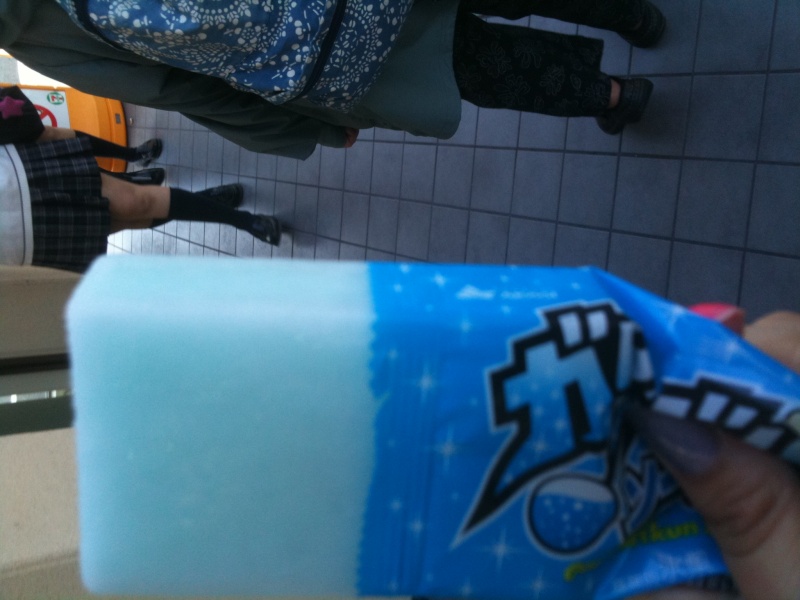 Mostly though it's sort of weird because it's all japanese food everywhere ... maybe I'm spoiled from bay area.
It's good but it's sort of like .. ya ya ya ...
anyway. got to go >.>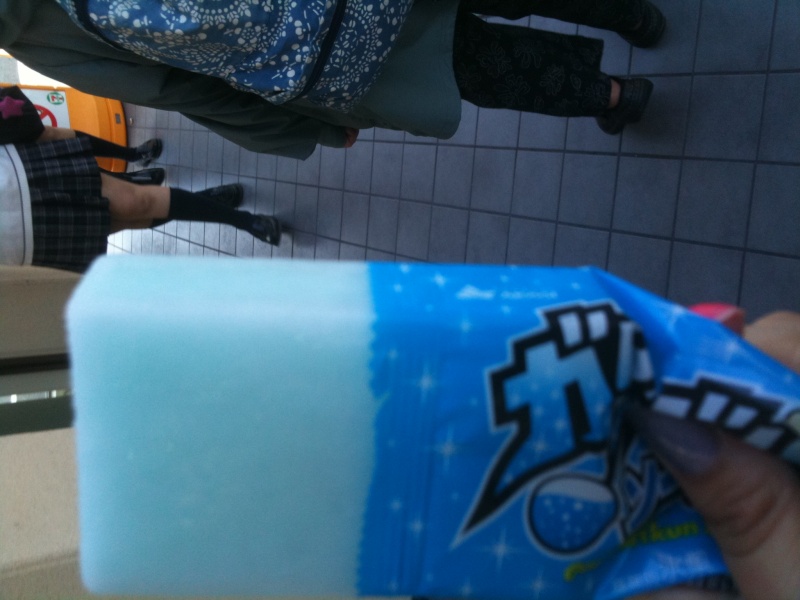 i'll leve you with gari gari and that 18/+ photo ... in the 18+ section.
I kept looking at that area like what is this ... then today finally realized that anime girl is like lifting her shirt up.
>.>