I think if someone else goes to japan I can tell you what I thought was worth doing and what wasn't.
Here are some of the phrases I learned today:
His Jokes ha:
1. not only cars, but Japan should export people too. There is about half of U.S. population in what is the size of California. In ginza for like a 3 by 3 foot space it is around 400,000
us dollars for a shop. >.>
2.You guys probably complain about mowing the lawn, but only rich people in Japan can say they mow their lawn, because only rich people have a lawn,
then he says, "I have never mowed a lawn."
3. In japan large apartment complexes are called mansions, so don't misunderstand people when they say they live in mansions.
4.people in Japan are normally polite except in Tokyo and Osaka in Sardine trains. If someone hits or kicks you here, you have to hit and kick them back.
5. He showed up picture of Japan swimming, then he sort of mimed just sort of squatting because Japan pool is so packed. He's like
those aren't ants, those are people.
Actually it was sort of sad because he normally works 28 days in May, but since Fukushima Daiichi stuff today was the only day he worked.
He was really glad we all did the tour.
He liked to talk about difference between western and japanese.
like in Western he notices couples, the men always say things like honey, sweetie, etc. or I love you. But in Japan if a man says i love you the woman says
are you drunk 90% of the time. Also it's sort of sad he says men probably value their wives as #1, but men who are too family orientated get passed over in jobs.
And even they have 21 legal days of vacation but if they take more than 10 they might not have a job when they get back. He said it used to be different
but now things are so competitive.

. My Japanese friend has been looking for a job for a year she said it's normal she does like 30-50 interviews and maybe 1-3 call back.
And she is a college graduate and speaks english really well.
He said women are looking for three things:
1.University graduate with bright future
2.Second or third son
3.Own private house and car
he says he only graduated high school, is the elder son (take care of parents) and lives with his mother and only has a bicycle. >.>
He says he asks women out and when they ask these three things, they don't call back. Sort of sad becaue he's already like 55 years old.
So I did like 6 or 7 temples today but I'm only going to put some interesting pictures because to be honest the temples all start looking the same.
I defintely think the shinto shrines are more interesting than the buddhist ones. The shinto ones have those red tori, those red gates in the front.
this is this year's mascot buddah with deer ears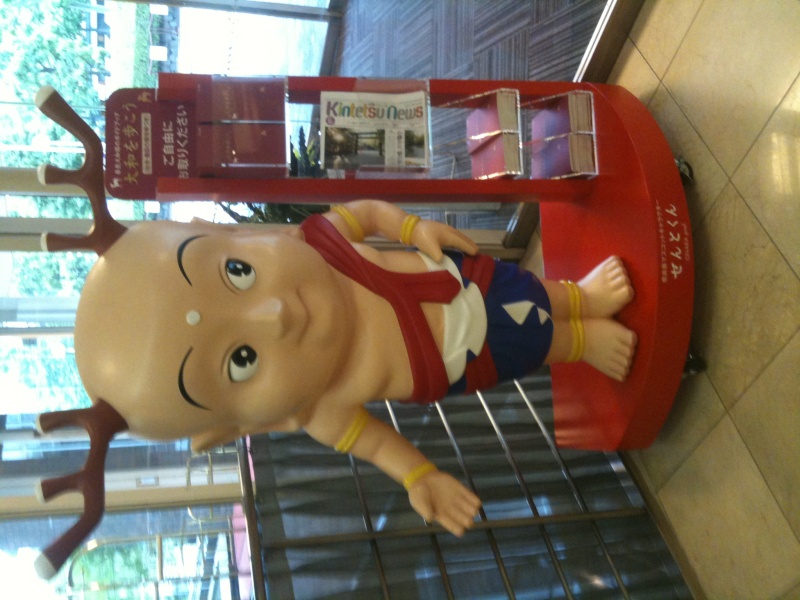 sorry for all the sideways ... :O
He says the different between imperial family and shogun is liek husband and wife. Even though emperor is like husband and seems to have power, the shogun has the real power
like how ... he says the males seem to have the power but the wives control the budget. He says men have to ask can I have 1000yen for lunch and smokes, and now
they only get like 700yen. He says in Japan (our tour guide) the women carry all the bags >.> and the men just walk around while shopping. IN west it's opposite.
As it should be >.>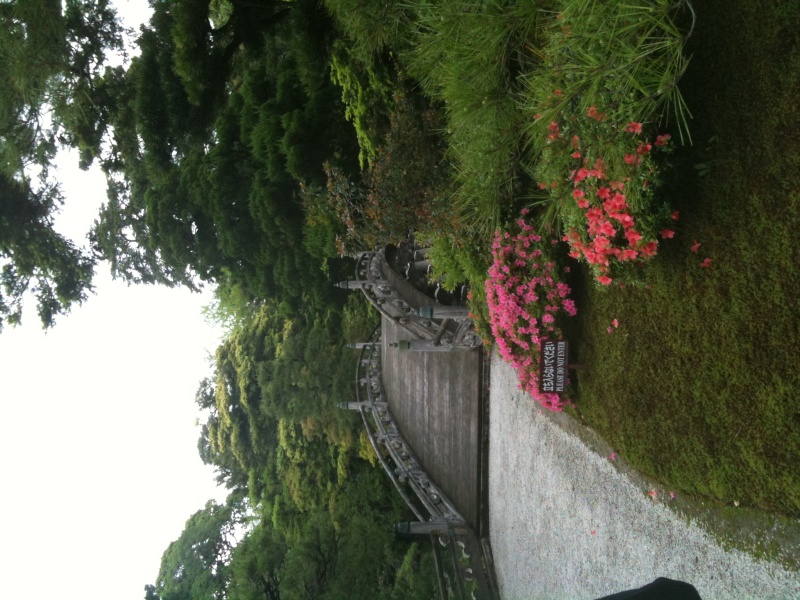 Kyoto Imperial Palace the section where the imperial family doesn't live though they live in a different area when they visit Kyoto which isn't that often.
Ninjaoutfit at Kyoto Heritage center.
I loved Nara. Wow Nara Deer Park was amazing! The deer are like so friendly and I wish I could show you vidoe because if you bow to them they bow to you.
The females are a lot nicer >.> But if they smell biscuits they start chasing you. At one time I had six around me, some snipped my jacket ... and I hid behind someone and started
throwing the biscuits. You see people running away it's funny. They aren't dangerous but having like six mob you can be a little scary.
Also this is the school trip time. They spend like 4-7 days and live in ryokans together, the school kids and do like educational trips to the national heritage places. The
sort of historical places. I guess the equivalent of my washington d.c. trip when I was in Jr. High. But I don't think you would believe how many kids tehre are.
And the white people in our group got to sign autographs and people were like ahh foreigner foreigner to this tall white guy next to me. But they ignore me >.>
and people tell me they can't tell because I have a japanese face >.> I'm trying to use like more english ... to avoid people speaking to me in complex japanese.
But yeah this Columbian guy was crowded by young girls and I got ... nobody, but deers.
the guy said there is no connection except coincidence with the saying Nara people are early risers and the american saying passing the buck but
he said that in Nara deer are divine creatures who carry heaven's message and if you wake up early and find a dead deer at your door it's a large
punishment ... so he says what you do is move the deer over in front of your neighbor. So it becomes a race to see who wakes up earlier to make sure
you don't have dead deer at your door >.>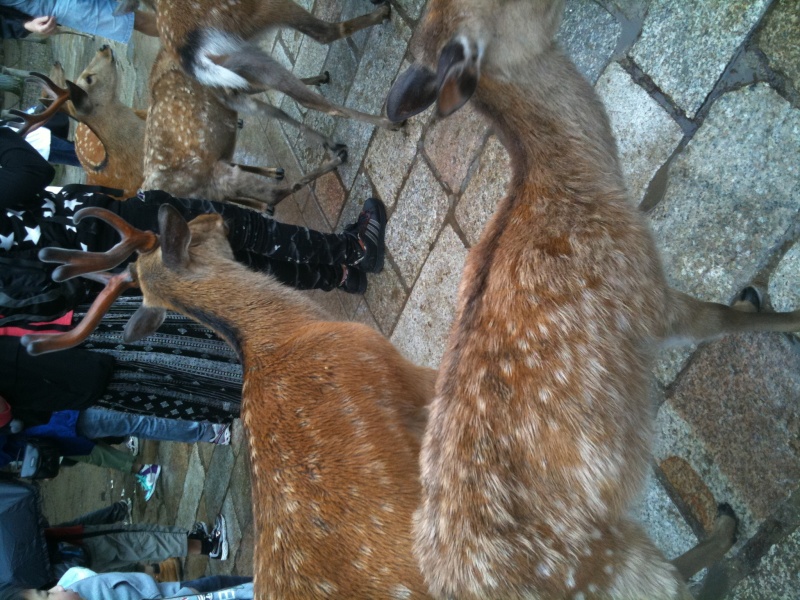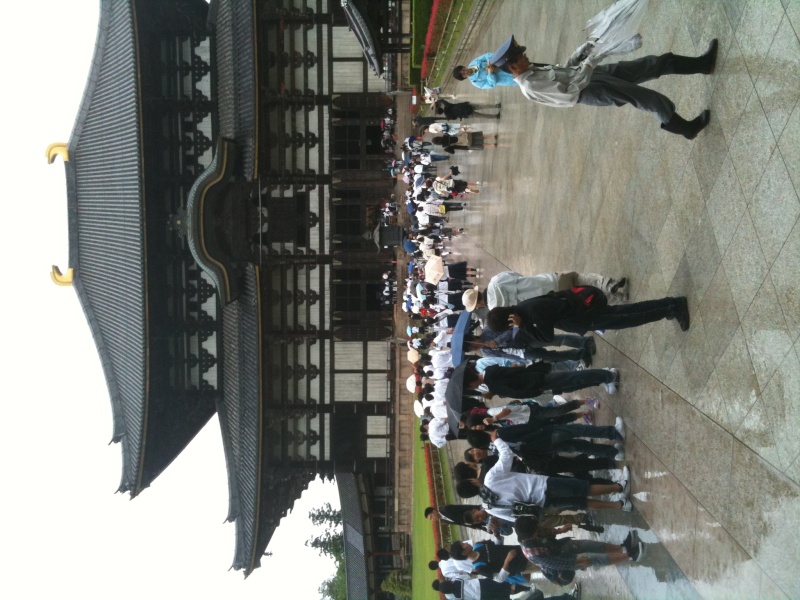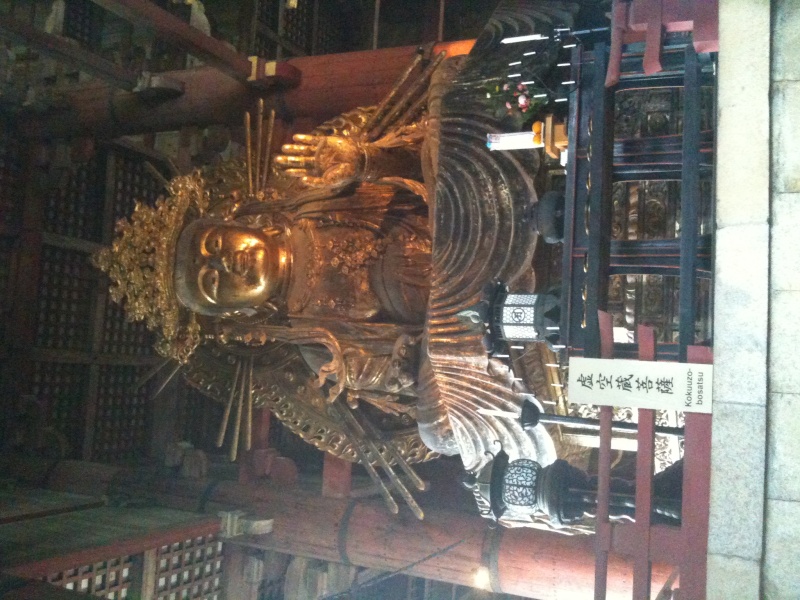 this hole in the wood is the size of Buddha's nose. If you pass through you will have happiness for your entire life.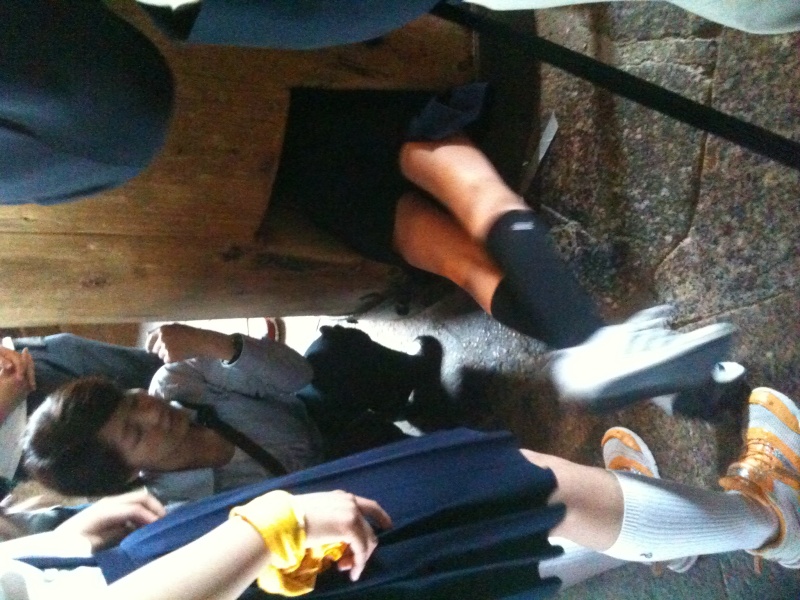 the little boy in my group was too scared he'd get stuck but all the boys behind him started yelling, ganbatte, ganbatte ... it was really touching >.>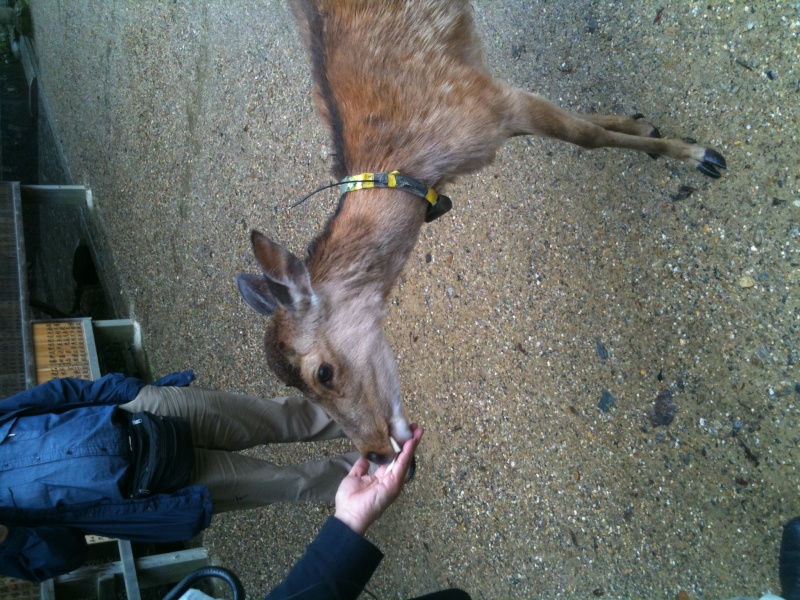 Kasuga park near the deer park.
IT was really pretty.
with all the laterns.
The red hearts are a section for praying for a wonderful girlfriend or good marriage. If you want luck in Pachinko etc. you have to go to a different shrine each place'
has a different thing.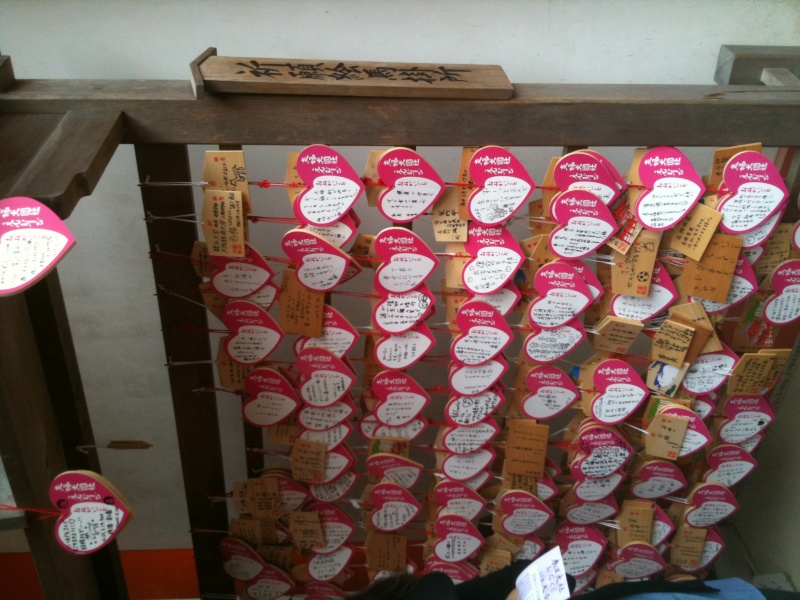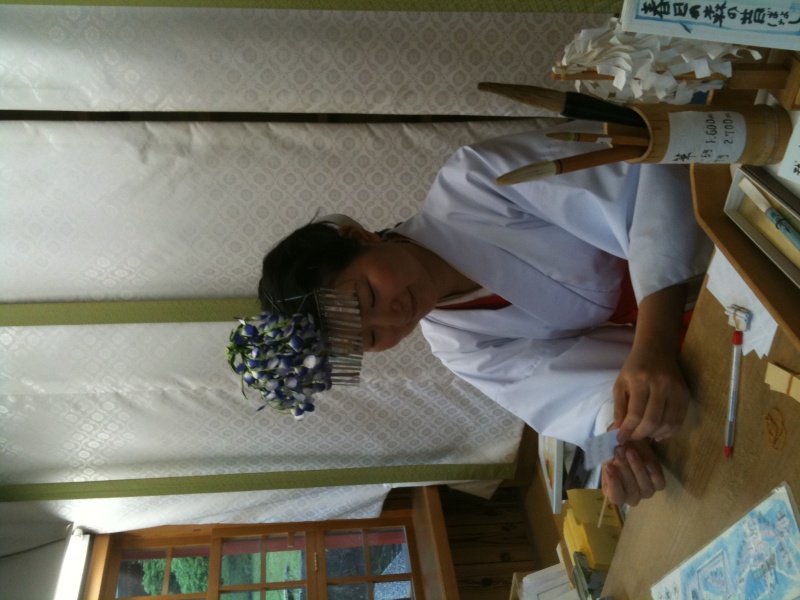 my dinner --
toji udon