... hahaha ... some really weird commercials are on righ tnow.
Oh Bleach is over ... already.
Anyway ... yawn.
Just hanging out in Matsuyama. We've been training all over the place ... I didn't even know I've been going to different Islands. I was asleep when we crossed the bridge. I guess
we're on Shikoku right now, which is a different Island from Hiroshima, and we'll go to another Island the one Tokyo is on.
I'm planning our Tokyo part of the trip and I already warned them they will have to sit through cute girls calling them goshujinsama ... I wonder what they call women ... I'm not sure
the exact equivalent. They can just call me master. Haha. I'll have to do some research though because last time I only got a flyer for girls to come to your party or some home service.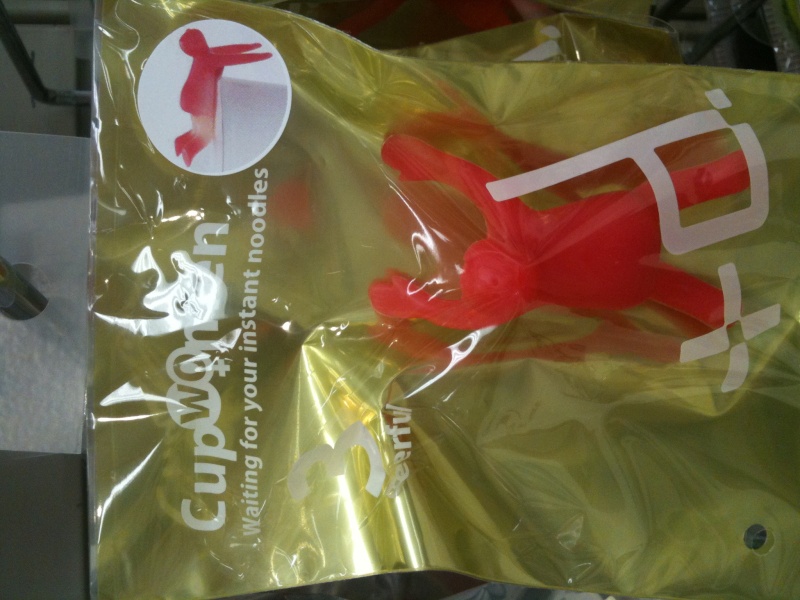 ramen holder guy ... too bad I just use my fork.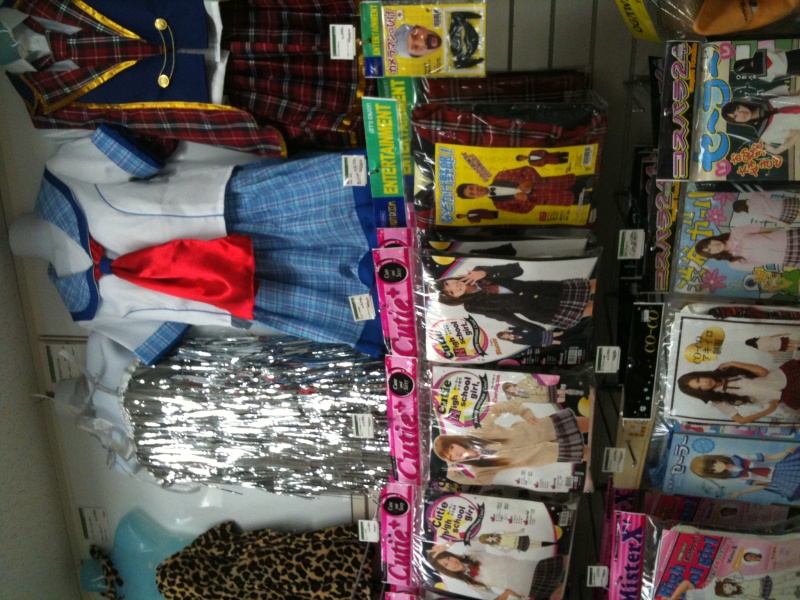 actually pretty cheap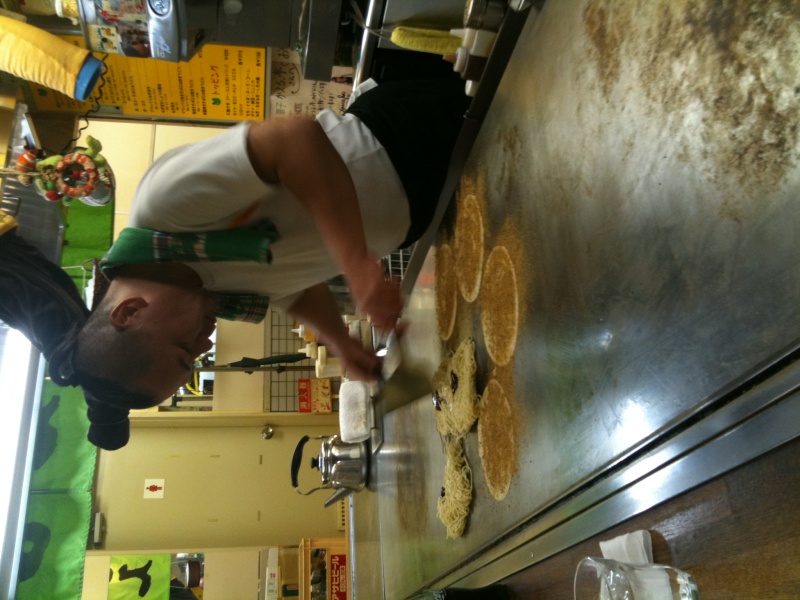 after eating Hiroshima okonomiyaki ... I think I'll stick with normal stuff because it is just so big and crazy >.>
I feel sort of rude leaving food cause they have no doggy bags but yeah ...

This is like a four story place called okono mura, like 27 okonomiyaki shops, it sounds a lot more interesting than it is.
i mean it's pretty good but yeah it's just a building with a ton of shops.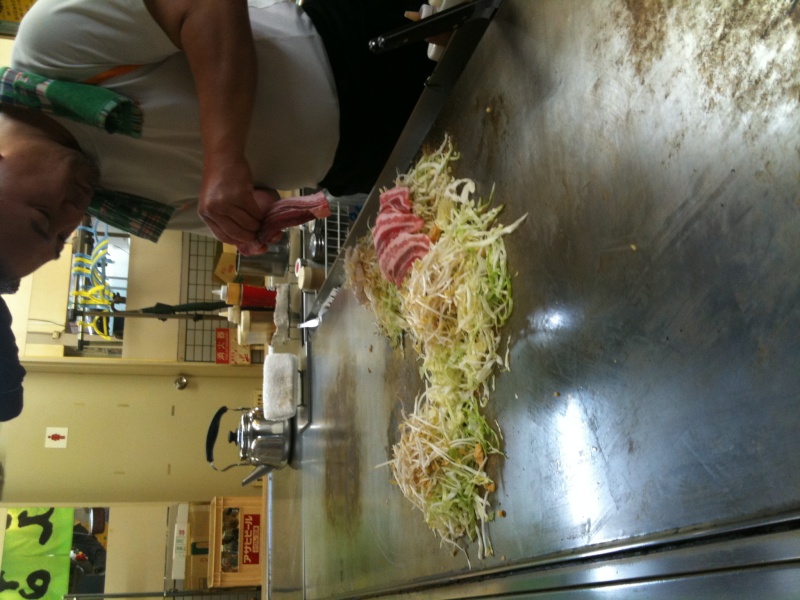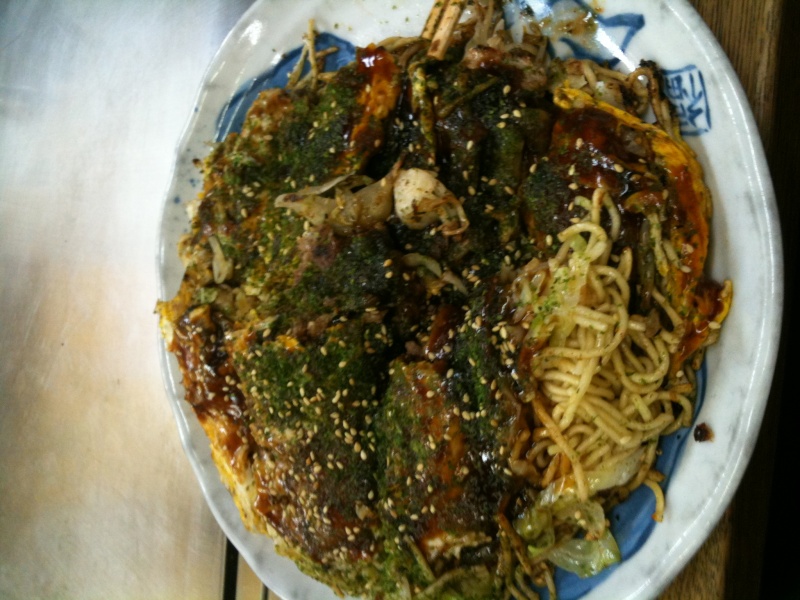 matsuyama is sort of famous for oranges or mikans, though I'm pretty sure it's oranges.
Delicious orange juice wow.
This is an orange, both summer and normal with a bit of salt icecream.
They sell this sweet salt there, it's pretty freaking amazing.
I was just eating the salt >.> like wow I'm goign to get a stroke but yeah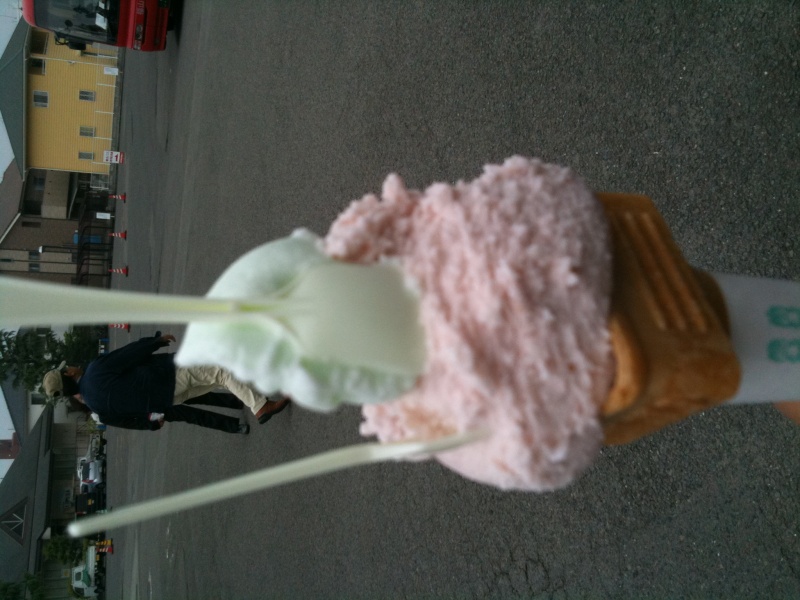 There were a lot of cute girls in Kyoto's like city areas. But in the smaller areas the looks sort of digress though ... everyone everywhere wears fake eyelases
like even the people working at the desk. I don't know I tried to put them on one time but like ... putting glue on your eyelid I don't know ... but yeah.
Ooh a good show is on ... never mind I think it's a detective show ... and it's like some perverted guy hitting on young girls.
I see this theme a lot on television ... >.>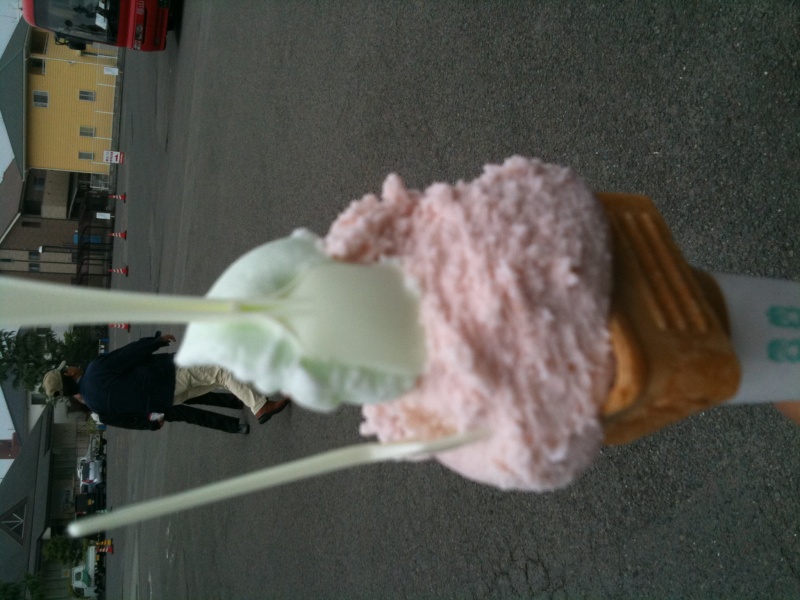 GOSH I guess that freaking Bleach is super old
I'm like anime deprived IN JAPAN.
Anyway going to this Takayama place my grandma loooovvvesss ... might be pretty boring. We're staying at a Ryokan with like a bunch of onsens and traditional breakfast and dinner
I swear I'm fish deprived ... my grandma doesn't like fish ... and Japanese restaraunts are like ... specialize in one thing ... so we haven't been getting fish a lot.
GAH .. so instead of the fish set which looks delicious I think we all get beef

maybe I can change.
Anyway at the beginning of the trip I was sort of nice and said excuse me when people walked by me, now I think my shoulders have gotten sort of broad
and I just hit people back ha.
Anyway .. got to go research Tokyo stuff to do.