So before I seriously passed out I decided to try one of those booth places. I wish they had one of these at Haneda. Seriously KIX is a way better airport
maybe because there are actually people and the shops are open but yeah.
I'm in one of those booths with a little light, and you can order food, there's free beverages outside, well you pay for them in the fee, and this huge manga library, and new magazine.
I'm mostly just interested in a booth I can take a nap in without worrying about being mugged :/.
Seriously it feels really late then I looked at my phone and it says like 9 am ...
my laptop is still on SF time and it says 7:10pm
but the weather has been so weird when I'm flying that
I have no idea and my body just wnaders around from coffee place
... actually I've been eating way too many sweets here ...
I had this OMG delicious soft serve and then went upstairs for some
coffee jelly ... yum.
Though I think the one at Burger King or Wendy's is better, the one I had
last time in Japan. And yeah, some stuff is a little overpriced.
Anyway if anyone ever spends time in the airport and they have one of these
pay per chunk or time or hour ... you can just sit in the lounge but I wanted my own booth
to sleep in. But it's pretty nice, internet, movies ... you don't have to leave for food ...
tons of manga and junk.
Just some random stuff from the 5/23 Weekly Jump ... too lazy to do it all ... >.> and it's alll crooked and unsubbed.
actualy i'm surprised how many anime they have in that, sket dance, gintama, there's some bakuman ads, ... I think it was
that Bee one, tegami bachi ... a lot of stuff in there.



I don't know I'm started to get freaked out by all this time I'm spending in the airport. I went into one convenience store and seriously all four girls started shouting things at me
like douzo special douzo special all at the same time i was like ... wow i need to get out of here. Maybe cause I only understand like half of what people say to me
but yeah ... feels like i'm surrounded by robots. I'm actually sickly comforted by the sight of a starbucks sign or mcdonalds >.>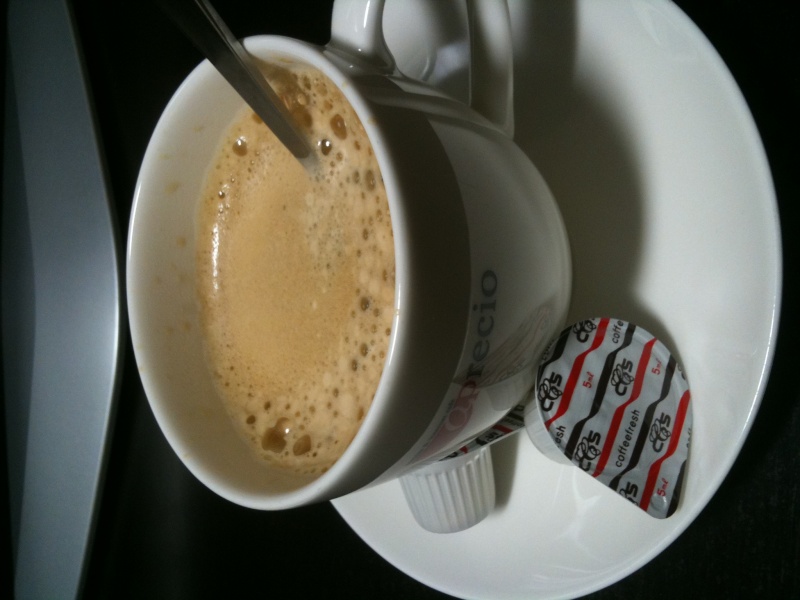 I don't know I think thee Japanese airports are built completely ... maybe like opposite of how i'm used to but I keep getting lost ... like i'll pop up
in a weird side or ... just yeh ... the escalators don't make sense ... their elevators are way too scary to use ... it's like ... not safe looking at all ...
i like my metal box these are just like weird glass things that go up and down and i'm not joking they don't look safe ...


I say .. get the soft serve skip the coffee jelly ...

there's a lot of stuff in this airport like a massage center ... a weird store devoted entirely to like kpop boy band posters and towels ... which sort of freaked me out.
There was this cool travel store but yeah ... too expensive.
Some of the food is okay and some of it is just like yeah ... 600 yen for that coffee jelly ... but i had fond memories of the last time I ate it
though this one didn't live up to it. Actually all this ... people around me and stuff makes me want to do some like rural hiking in the mountains and
stay away from like the city areas.
The airport has just such a weird vibe, like okay at first, but now I think I'm just spending way too much time here and wihtout sleeping ...
but yeah the coffee machine here is insane ... espresso machine ... and makes like caffe latte, mochas, ice coffees everything.
You can get a lot of cool drinks included in the fee ... it's like 1800yen for three hours which isn't bad cause I paid 600 for that coffee thing ...
and like 1500 just for the normal lounge area. Anyway ... time sure moves slow when you're tired.